In the midst of their bid to rip health insurance from millions of Americans under the now-failed Graham-Cassidy bill, Republicans allowed the Children's Health Insurance Program (CHIP) to expire, leaving 9 million kids waiting for their states to run out of money that provides them with free or low-cost health coverage.
CHIP was a popular, bipartisan measure that passed under President Bill Clinton in 1997; it was sponsored by Sen. Orrin Hatch (R-Utah) and the late Ted Kennedy (D-Massachusetts), and was last renewed in 2015. It provides low-cost health coverage for kids whose families don't qualify for Medicaid but can't afford to cover their healthcare costs, and has brought the uninsured rate for children down to 4.5 percent. The program is mostly funded by the federal government, and without reauthorization a number of states are set to run out of CHIP funding as early as the end of this year—for Minnesota, by October.
Abruptly ditching CHIP funding doesn't seem to have been anyone's plan, exactly; it's more that the people in charge of running Congress right now seem fundamentally incapable of prioritizing their living, breathing constituents over—frankly, I don't know what! Earlier in September, Sen. Hatch and Ron Wyden (D-Oregon) had struck a deal that would fund the program for five years—though it would reduce the federal share of CHIP costs in 2020, then eliminate it in 2021-22—and at the time, it seemed like a done deal. But then Graham-Cassidy came along, and for the GOP-led congress, the political optics of flinging themselves once again at a failing Obamacare repeal bill was evidently more compelling.
"There was growing attention and movement towards getting this done and then Graham-Cassidy came up and everyone stopped talking to us about it," Bruce Lesley, president of children's advocacy group First Focus, told the New Republic. "It was hard to get meetings after that, to talk to people about [the Hatch-Wyden bill]. People were like, 'No we're 24/7 on Graham-Cassidy.'"
G/O Media may get a commission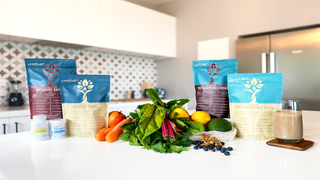 Pediatrician Dorothy R. Novick wrote in the Washington Post about her patients who benefit from CHIP funding, and what they stand to lose.
"It has been 20 years since I've had to tell a mother she had no options for insuring her child," Novick wrote.
Every day I see patients in my practice who stand to lose their health care if Congress does not act to extend CHIP funding. Consider my patient who grew up in foster care, put herself through college and now earns a living as a freelance clothing designer. She is now a mother herself, and I treat her children. Her 1-year-old son has asthma and her 3-year-old daughter has a peanut allergy. They are able to follow up with me every three months and keep a ready supply of lifesaving medications because they qualify for CHIP.

Or consider the dad with a hearing impairment whose wife passed away two years ago. He supports his teenage daughters by working as a line cook during the day and a parking attendant at night. He sends the girls to a parochial school. He lost their Medicaid when he was given extra hours at his restaurant last year. But I still see them because they qualify for CHIP.
But as we've seen again and again, these kinds of stories don't seem to move Mitch McConnell's caucus or the Trump administration. Instead, they are focused on something they like to call "getting the federal government out of your way"—an ongoing rebranding of the concept of neglect.