Seven current and former UConn students have filed a Title IX complaint against the university, alleging that the administration failed to protect them from sexual assault on campus and responded inadequately to sexual assaults that did occur. Their accounts are, in a word, horrifying.
In a press conference with Gloria Allred (who is representing the seven women), former student Kylie Angell tearfully recounted her experience with campus security and the university's Community Standards department after she was raped by a classmate in a UConn dorm. It's heartbreaking:
I was notified on the same day as the [Community Standards] hearing that [my rapist] was to be expelled and he was not to be allowed to come back on campus again. Though I was emotionally and mentally exhausted, I felt that this was a victory and that I could finally go back to my life as a student. Then, two weeks later, I was eating in the dining hall, when the perpetrator sat down next to me and threateningly grazed my elbow in an act of obvious defiance. I was then met by heckling by his friend, who shouted at me that the perpetrator was back.

Unaware of what was going on and feeling that I was in a nightmare, I fled the scene to the UConn police. The officer told me, "Women need to stop spreading their legs like peanut butter or rape is going to keep happening 'til the cows come home." Shocked, I left, feeling confused, violated, traumatized and vulnerable. [Breaks down sobbing] I then learned that the perpetrator had filed an appeal, but I had not been informed that it had been filed... The only explanation that I was given was that the Vice President of Student Affairs felt that expulsion for having raped me was too severe.
Angell went on to describe how her PTSD and anxiety caused her to feel unsafe in her own apartment, to miss days of classes, and to suffer academically. She also stated that after she tried to speak out she was threatened by the administration, who told her she could lose her campus job for being vocal about her attack. She told the Huffington Post that she later learned that her attacker went on to rape another woman a year later.
Erica Daniels, another complainant, was drugged and raped by a fellow student. UConn dropped her case, citing a lack of information. As part of the investigation, campus security interviewed Daniels' sister, who had confronted the alleged assailant. He told her, "She never said no." The university determined that this statement was not sufficient as a confession — but, as Daniels' sister asked the Huffington Post, "She was unconscious, how could she say no?"
G/O Media may get a commission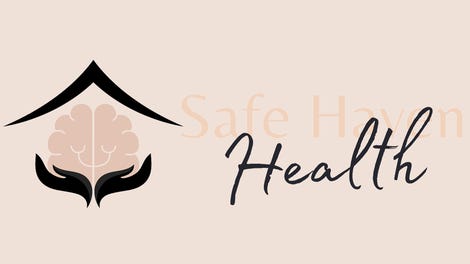 Addiction counseling
Safe Haven Health
Rose Richi, whose investigation was also dropped due to "lack of information," says that the campus police contacted a girl from her hometown to whom she hadn't spoken in years and told her about her assault. In the press conference with Gloria Allred, crying, she said, "The thrill and excitement I felt being a student at UConn was shattered when I was sexually assaulted by a male student athlete... I didn't feel comfortable telling anyone or reporting because of the overwhelming privilege of athletes on this campus."
It's clear that the administration values the happiness of their star athletes over the safety and security of assault victims. According to ThinkProgress, UConn running back Lyle McCombs was arrested in 2012 for "yelling, pushing, and spitting at his girlfriend" on campus. In punishment, he was suspended for one quarter during the team's next football game. Enosh Wolf, a basketball player, was arrested for domestic violence in February of 2013. His charges were dropped because he completed counseling. Carolyn Luby, one of the other complainants, had the audacity to complain about the athletic department's new Husky logo, which she saw as "glorifying intimidation with an already prevalent rape culture." After her open letter on the mascot went viral, she quickly became a punching bag for Rush Limbaugh and commenters on Barstool Sports; she began started receiving rape and death threats. She was sent threatening emails by her fellow students and harassed on a daily basis. Campus police did nothing. They advised her to wear a hat so that people would not recognize her.
"They are simply tired of seeing women being raped and sexually assaulted at the university while the administration chose deliberate indifference," said Allred in the press conference. It's exhausting, and it needs to end.
UConn released a statement after the complaint was filed that reads, "The University of Connecticut takes allegations of this nature extremely seriously, as the health and well-being of our students is a top priority. Our response protocol for these and other alleged incidents of sexual assault is in line with or exceeds best practices."
Last week, two female UConn students were sexually assaulted on a dimly-lit path in a wooded area that's colloquially referred to as the "rape trail" by UConn students. Yes, seems a lot like an environment in which sexual assault is taken seriously, as is the health and well-being of students.
"Gloria Allred Representing Victims of UConn Sex Assaults" [NBC Connecticut]
"UConn Failed To Investigate Sexual Assault Reports And Protect Victims, Complaint Claims" [HuffPo]
"7 Women File Complaint Saying UConn Failed To Respond To Sexual Assault, Including By Athletes" [ThinkProgress]
Image via AP.