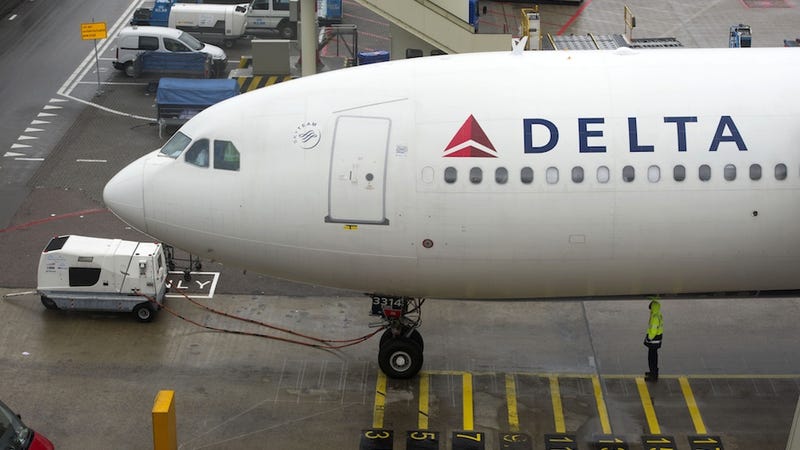 A 66-year-old Californian is currently in the custody of the FBI, after he allegedly "sexually groped and propositioned" a 15-year-old girl seated next to him on an airplane. Jesus.
That's according to the Smoking Gun, which just published the FBI affidavit in support of the arrest warrant. According to the complaint, the chit-chat started off harmless but took a turn for the creepy shortly before the Delta Airlines flight from L.A. to Salt Lake City landed:
About 25 minutes before landing, Loudermilk allegedly told "KD" that he could "teach her things sexually that boys her age could not." He added that she "should drive with him and that in the State of Utah he could marry her at her current age."

As they spoke, Loudermilk moved closer to the girl and started touching her chin. "This touching progressed to rubbing KD's leg and upper thigh," reported Moran, who added that the girl "got extremely nervous and wanted this to end."
When the plane landed, the minor promptly found a TSA official. According to the FBI, the accused attempted to slip away by changing into a black jacket, but it did not work. He was arrested and charged with, according to the Smoking Gun, two felony counts of sexual abuse of a minor on an aircraft.
That weird shiver in the earth's crust you just felt was millions of parents shuddering simultaneously at the thought of ever letting their kids fly alone again.
Photo via AP Images.