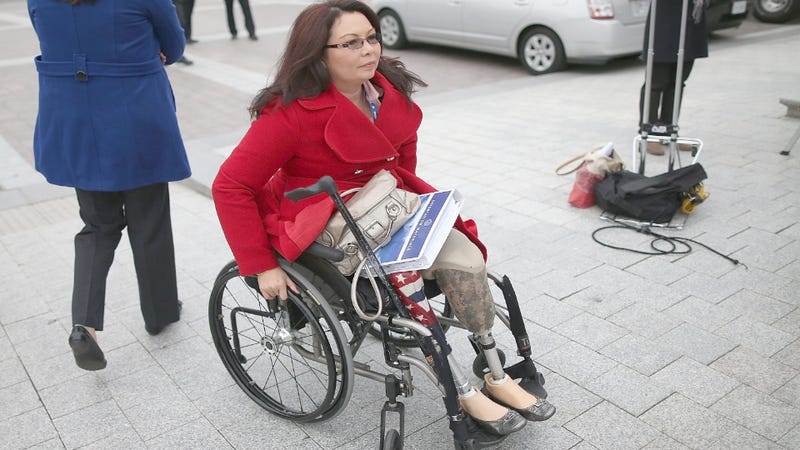 This election is the first time ever that not one but two female (and Democrat) combat veterans will serve in public office: Tulsi Gabbard from Hawaii and Tammy Duckworth from Illinois. Does this mean the military might actually be pressured into prioritizing the women who serve our country?
The military doesn't allow women to serve in ground combat; earlier this week, the American Civil Liberties Union said it was suing the Department of Defense on those grounds.
Gabbard, who served as a company commander with the Hawaii Army National Guard as a medical operations specialist and also helped train the Kuwait National Guard in the Middle East, has expressed support for getting more women in the military, most recently at the Democratic National Convention. Duckworth's commitment to the military goes even deeper: she lost both her legs while co-piloting a helicopter in Iraq. She told the U.S. News and World Report that she supposed the ACLU's lawsuit.
"I fully support the ongoing effort to allow women to officially serve in more combat arms specialities, as I did as a Blackhawk helicopter pilot in Iraq," she wrote. "Women have played a significant role in our conflicts in Iraq and Afghanistan and ... it is clear that America's daughters are just as capable of defending liberty as her sons."
10 other male military veterans were elected, nine of whom are Republican. We're sure our country's servicewomen are psyched to have some advocates who can really relate to the cause taking office.