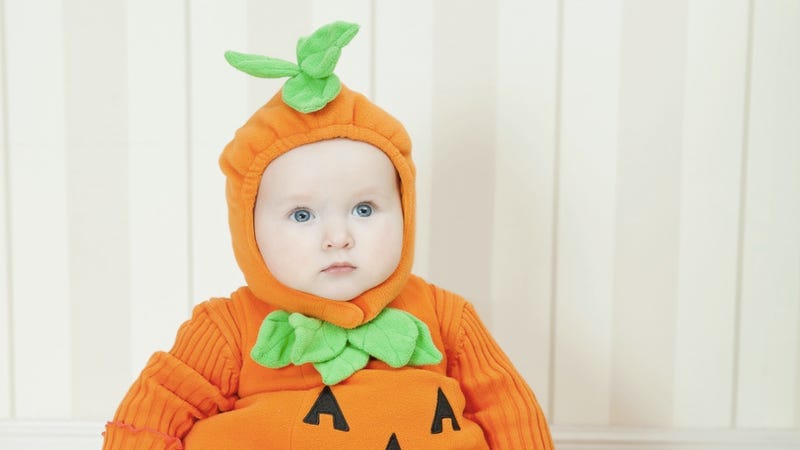 Some people, like our own Jenna Sauers (She's dressed up as a DIY zombie Daphne Guinness and René Magritte's reverse mermaid, among others) are great at coming up with (and constructing) elaborate Halloween costumes.
Others do not have the gift of craftiness. (Hi!)
So let's use this space to help each other figure out what to dress up as this Halloween. Feel free to:
Share your best Halloween photos for inspiration (or just to brag)
Tell us what you have in your closet (lots of black velvet!) so we can tell you what to do with it (high school goth?)
Tell me how I can be "Fiona Apple in jail" at a party tonight without oversized prison garb, which I was too lazy to purchase, even though I came up with this brilliant costume idea weeks ago.
Also, I asked my co-workers for their favorite Halloween costumes: Dodai likes her Wizard of Oz Dorothy costume, Erin was once a "sexy Abe Lincoln complete with chin strap beard" and Tracie was once a table "with place settings around me and my head was a centerpiece of flowers." My favorite Halloween costume to date was Rayanne from My So-Called Life; I put a ton of braids and crimped ponytails in my hair and carried a flask, and my best friends were Angela, Ricky, and Jordan Catalano. (The latter leaned a lot). It wasn't very original, but we had a blast.
Image via My Good Images/ Shutterstock.