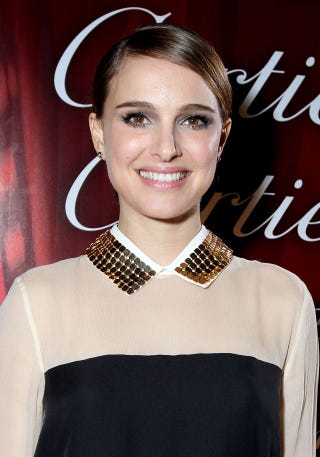 At the Palm Springs Film Fest, both Natalie Portman and Helen Mirren looked strange. And the world tilted off its axis.
I have never, before now, really disliked anything Natalie Portman wore. And I've been psyched to see what she did with maternity. But this Vionnet looks like it came out of the Golden Girls wardrobe department.



Another normally reliable class-act, Rashida Jones barely avoids frump in Prada.



We all know Dame Helen played a madam in 2010; seems she took to the aesthetic. (Actually, Zac Posen.)



Martha Plimpton channels the villain of a minor comics franchise. Which somehow still makes me smile.



This is Amy Adams' color. As to the Narcisco Rodriguez itself? Pure uptown-girl socialite chic!



Carey Mulligan's demure Prada may be my favorite of the evening; love how she changes it up!


[Images via Getty]