OH, HELLO, REASON WORDS WERE INVENTED. It's just my favorite story of all of life. As you may or may not know, Aziz Ansari famously tells a story in which he sat near 50 Cent in a restaurant and the rapper didn't know what a grapefruit was. After a long, long silence, the rapper has finally SPOKEN OUT TO CLEAR HIS NAME.
During a Reddit AMA on Tuesday, the rapper finally addressed the subject:

"my grandma used to get me grapefruit juice as a kid. he's a comedian. Ima have his ass whoop if he keeps saying that lol."

That's not saying much, unfortunately, as 50 Cent similarly joked about another one of his meme-ed moments — his miserable pitch at the New York Mets game. "I have a skeletal muscle injury on my left shoulder from excessive masturbation so take it easy lol," he wrote.
"lol" [Salon]
---
Police have arrested one of the men who allegedly assaulted V. Stiviano.
According to cops ... the suspect is Dominick Diorio ... a 40-year-old from Long Island — and he's been charged with third degree assault as a hate crime and harassment.

As we reported ... Stiviano claimed 2 men jumped her Sunday night outside the Gansevoort Hotel in NYC. Her attorney says the men punched her and hurled racial slurs.
G/O Media may get a commission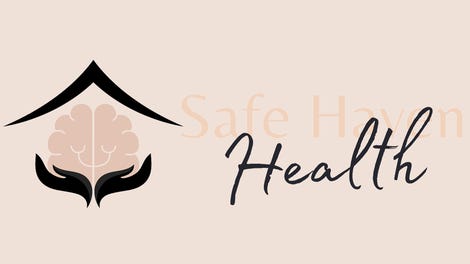 Addiction counseling
Safe Haven Health
Ugh. Hurry up and catch that other dildo. [TMZ]
---
Karen Tracy, the sister of deceased Bachelorette contestant Eric Hill, says that watching him on TV "makes me smile."
In a first-person account for Today.com, Hill's sibling Karen Tracy said she sees The Bachelorette as a "unique opportunity to watch him live on, and watch the world get to know him" every week. "In some ways, it's only fitting that he is defying death in this way," she explained. "My brother always thought bigger and dreamed bigger than anyone I have ever known."

..."People ask if it's difficult to watch him on the show, and I do get a little nervous until I see the handsome brother that I know and love," she said of Hill, who was sent home by Andi Dorfman after a contentious final conversation during the June 2 episode. "My family — my parents and my four other brothers — have all grown used to watching Eric onscreen. He always posted videos of his travels on his site and shared them with us on visits."
Condolences all around, again. [Us]
---
Joel Osteen is a dodo. [GayStarNews]
The Virginia State Medical Examiner's Office says that Gwar frontman David Brockie died of a heroin overdose. Condolences to his family, friends, and fans. [Reuters]
Vin Diesel hugged Jordana Brewster. [JustJared]
"Mark Wahlberg's Buff Torso Never Fails to Impress." [JustJared]
Kris Jenner "cried herself to sleep" when Kendall Jenner moved into her own apartment. [E!]
Cheryl Hines is "surprised and thrilled" about becoming a Kennedy. [People]
Tim Roth is going to play governor George Wallace in Selma, the forthcoming MLK biopic. [Deadline]
In case you missed Jonah Hill's apology, he's actually been a gay rights advocate since he was a literal baby. Soooo. There's egg on your face, isn't there. [Yahoo!]
Emily VanCamp and Taylor Schilling went to a party. [JustJared]
So did Adam Lambert and Luke Evans. [JustJared]
LATER.
Images via Getty.