An actual photo of me (on the left) and Jezebel's Cannibal Witch (on the right) as we count down the days until Election Day. Don't we look great??
Here's all the shit we couldn't cover today:

Listen to Donald Trump spew words on Good Morning America if you "must." [Twitter]
Donald Trump: "Anytime a Republican is leading, they take out the 'R' word, the 'racist' word. And I'm not anti-immigrant at all." What is the point of all of this? [Politico]
Meanwhile, the thousands of migrants traveling north from Central America are continuing on foot, after the Mexican government blocked an aid group's plan to use buses to assist them with their journey. [Arizona Republic/USA Today]
And a new AP study has "documented at least 56,800 migrants dead or missing worldwide since 2014," which the AP acknowledges likely doesn't reflect the actual, higher numbers of the dead. "Barely counted in life, these people don't register in death, as if they never lived at all." Damn. [Associated Press]

Here are some tweets the president was allowed to publish:
G/O Media may get a commission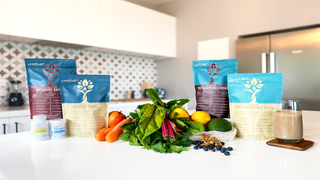 This has been Barf Bag.