On Friday, the federal government granted the California-based Obria Group $5.1 million in Title X funding over the next three years, the first fulfillment of what the Catholic nonprofit hopes will be a major source of funding for its ambitious national expansion.

The anti-abortion clinic, which does not offer abortion services or contraception, says it will use the grant to develop additional medical offerings and expand its reach through the development of its brand. "Our goal is to basically say we're going to build a model of comprehensive, holistic medical clinics so that a woman [facing an unplanned pregnancy] never has to darken the door of a Planned Parenthood again," Obria founder and CEO Kathleen Eaton Bravo told The Daily Signal, the Heritage Foundation's political news site, in an interview last week.
The Title X grant is a realization of Obria's years-long plan to present itself to women—and the Department of Health and Human Services—as a mainstream clinical setting providing a diversity of options for care. Still, it continues to describe itself as a uniting force for anti-abortion activists across the country. On its website, it describes a digital outreach strategy to connect with "abortion-vulnerable women" and tells investors it will directly target "abortion-minded women" through a national patient marketing program.
As Bravo has repeatedly explained in the press, the Obria mission is at least partly to frame the network of clinics as a non-ideological and comprehensive alternative to Planned Parenthood. In a public statement issued in response to news of the federal grant, Bravo said as much: "Many women want the opportunity to visit a professional, comprehensive health care facility—not an abortion clinic—for their health care needs; today, HHS gave women that choice."
G/O Media may get a commission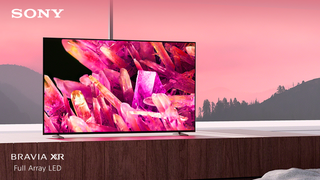 $400 off
Sony 55 Inch 4K Ultra HD TV X90K Series
In emails obtained by the watchdog group Campaign for Accountability, Obria president Clare Venegas presented Obria to HHS officials as an affordable, full-service healthcare center for women, providing parenting classes, "abortion recovery," and referrals with "vetted partners."
"If you are familiar at all with the state of pro-life pregnancy clinics in the U.S., ours are quite advanced in terms of medical scope of services," Venegas wrote, positioning her clinic as a suitable grant recipient for a number of services—including mental health support and abstinence-based education. That Obria, unlike some crisis pregnancy centers, has licensed doctors on staff and offers a range of services, doesn't change its fundamental goal.
Until now, Obria has been funded by Catholic organizations and wealthy conservative investors, including the United States Conference of Bishops and real estate investor Charles J. Schreiber Jr. But around 2015, Obria, which was then a crisis pregnancy center known as Birth Choice, hired Venthio (then called Breviti), a branding agency whose other clients include Washington Mutual and IBM. (The change, according to an announcement revealing the rebrand, was "part of a strategy to offer life-centered sexual and reproductive health care to young women and men in a secular, sexualized culture.") Through the branding transformation, the nonprofit was given a new name and a set of marketing materials in muted, clinical tones. An FAQ on its app—which the nonprofit says will soon support live calls and chats with anti-abortion medical practitioners—makes no reference of the organization's Catholic affiliation, referring to itself as a "holistic" clinic and informing women it doesn't offer hormonal birth control because of the "side effects." While the FAQ acknowledges that Obria does not provide abortion services or referrals, it encourages patients to come in and confirm the pregnancy and receive "education about the abortion process."
Like other crisis pregnancy centers, Obria's true aim is to attract women looking for an abortion, and make the choice for them. In a slide deck laying out Obria's mission for potential investors, the company positions its telemedicine offering as a way to combat the fact that "1/3 of all abortions happen in girls' own homes"—a reference to the availability of Mifepristone, one of the medications that can be safely used to terminate a pregnancy. "Our national patient marketing program directly targets abortion-minded women and offers multiple channels of communication for live chat and telemedicine," it reads, and offers a theoretical Obria patient:
Imagine, a young high school girl in turmoil because she's facing an unplanned pregnancy. Isolated, afraid, and in-crisis, she feels abortion is her only option.

Her fingers cycle through the options on her smartphone.

She is 1 of 6,000,000 monthly searches for abortion via web and smartphones.
"Through the Obria.Direct app we can pro-actively market and find youth through smartphone apps and social/digital media channels," it continues. The nonprofit says it "saved" 570 babies last year, and pulled off "20 successful abortion reversals." Jezebel asked Obria to clarify the relationship between these materials and its more neutral public stances, and Bravo wrote, in part: "We do not do abortions, nor do we distribute contraceptives. Pregnant women who come to us are made aware of all this. Our mission is to provide life-affirming health care services and that is what we do."
As Jezebel wrote last week, Obria also applied for—and was recently denied—a similar grant in Texas in partnership with the Heidi Group, a troubled anti-abortion clinic. Still, on Friday, Kathleen Eaton Bravo told The Daily Signal that the clinic hoped to use the grant to expand the organization's reach through more branding and marketing—"getting our name out there so we can bring more clinics." The real work ahead, she said, was "just uniting the pro-life movement, coming together... instead of being fractured." Now the federal government is helping them do it.
This post has been updated to include comment from Kathleen Eaton Bravo, the founder and CEO of the Obria Group.