1. Models Aren't Bitchy To Each Other
This is probably the number one misconception about the industry. No working model would darkly threaten a newbie backstage at a fashion show with breaking "a Jimmy Choo," and nobody would fat-shame a model who couldn't fit into a dress. (A model not fitting into a dress minutes before a show wouldn't actually happen, since every runway look is fitted first to a "looks" model and then to the actual girl who'll wear it prior to the show, but even assuming someone went to their fitting and then gained an inch and a half overnight, even then, the other girls wouldn't act like she'd become invisible.) Every single one of us has in the past been found too fat in the eyes of certain clients, and every single one of us will be found physically lacking in the future, too, for as long as we stay in this industry — and what that shared reality actually builds is empathy, not derision. Once last season a designer I was working for said, aghast, "What are you, like a size two?" And as soon as the designer had left, the other girls doing their fittings both shot me looks of exasperation, resignation, and common frustration. That is what it's like, CW. Models are some of the most collegial coworkers I've ever been privileged to know.
2. Mischa Barton's Underpants
Are clearly black with leopard spots, and not a thong. In this job, those comfortable in a nude g-string need only apply. Anything more is unprofessional, for the simple reason that it might show through, or affect the lines of, the garment. Also: Where the hell is this grand backstage area, with its curtains that one can swish through so dramatically, and so privately? I want to work there, because the reality of an open warren of makeup tables and clothing racks prowled by backstage photographers who live for the model-in-a-state-of-undress shot is so comparatively unglamorous.
3. A Model Gets On Zac Posen's Runway And Freezes
G/O Media may get a commission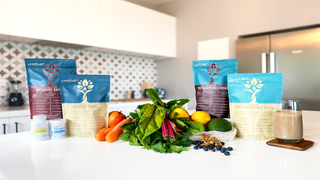 We already know what Zac does when a model goes off-script in a show. (He handles perceived insubordination about as well as David O Russell.)
4. Mischa Barton Is Already Wearing Makeup On Her Way To The Fashion Show
Sure, it's television, she has to wear something on her face — going without any makeup at all would be a tad too much verisimilitude for the CW network's soapy, softly-lit tastes. But why not give her a natural looking base and some mascara? Nobody goes to a show wearing her own makeup, let alone smoky black InDaClub eyeliner and shadow out to her temples, because it's just going to get taken off. And with a burning, stinging, rough-as-hell M.A.C. wipe to boot. (I once had a makeup artist tell me he wouldn't wipe his floor with a M.A.C. wipe, even as he held a box of them out to me.) Models wear inches of makeup when we work — and fashion week mandates constant shoveling on and scraping off — so we all like to let our skin be as untouched as possible when we have the option. Plus, she's wearing nailpolish. Unless it's from another show that you have just come from — and from what I gather of the "plot" here, Barton's character is some hot-shot model on her comeback, rushing to the show straight from JFK — that's a no-no. Your hair, skin and nails belong to the client for the duration of the job, and all had better show up clean and product-free.
One Thing It Gets Right:
A model with a penchant for uppers: how I wish that didn't sound familiar. Unfortunately, an Adderall and an apple a day make you feel like you can take on the world. And as long as some designers will balk at dressing "a size two," there'll be demand for that particular feeling of unhungry energy.
The Beautiful Life: This Fall On The CW [YouTube]