The good news is, not one of them is Sarah Palin.
In fact, the highest-ranking woman on this list is Oprah Winfrey — at no. 1, which isn't too shabby. Out of 100 total listees, there are 34 women, ranging from Madonna to Judge Judy to Stephanie Meyer. Still, that's almost 2 men to every women, which speaks to who controls the entertainment industry's pursestrings. German chancellor Angela Merkel, at #15, followed by Hillary Clinton at #17 and Oprah Winfrey at #45. There are 67 people on the list, one for every 100 million people on the planet. In a separate list in the package, experts chose one person from each industry to represent its pinnacle, and the only women there are Katie Couric and Meredith Whitney.
What was that about the end of men again? Oh yeah, lagging indicators at the top.
If it makes you feel any better, women have their own general, non-celeb Forbes power list, which last year came out in August. Last year, Merkel topped that list. Who would be your picks for this year's?
UPDATE: You know, Forbes.com really makes for a sticky wicket. Today they published two Power Lists — an old 2009 version, as well as a 2010 Celebrity Power version. Guess which one came through our RSS first? Our mistake for getting the oversight (though, as a commenter below pointed out, there's still a point to be made here in regards to any of their numerous lists). Text has been amended from it's original version to reflect the corrections. Thanks for your patience and understanding!
G/O Media may get a commission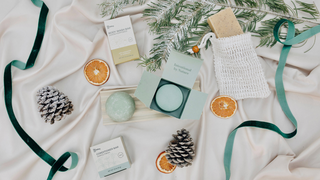 low-waste beauty
The Earthling Co.
The World's Most Powerful Celebrities [Forbes.com]
The World's Most Powerful People [Forbes]