Hey, dudes. It's Valentine's Day, and guess what? None of your tired ideas are gonna cut it this year. Face it, you're a lame-ass loser who lacks originality and passion, and it's a miracle that women remember your name, let alone show romantic interest.
But, if you step it up and ditch the flowers and chocolates clichés you just might save VD '15. Here are some truly, uniquely romantic ideas that any man can use to wow his woman. You wanna get laid or spayed, bro?
---
• Buy her advanced tickets to Magic Mike XXL. Then flee the country.
• Start a scholarship for her hair.
• Become emotionally available.
• Spring for a top-of-the-line cauldron, go to Crate and Barrel.
• Stop. Just cut it out already, okay? God.
• Heal yourself with religious snakebites.
• Explode.
• Devise a way to be someone else.
• Hire a respected contractor approved by the State Licensing Board to erect a shrine in her honor.
• Here's something you've probably never done for a woman: rocketed your shitty body into the soundless depths of space.
• Vaccinate this country like Johnny Appleseed.
• Craft her a set of fine jewels by harnessing the power of alchemy.
• When was the last time you saved the President?
• Fire her boss.
• GIVE all the fucks for once.
• Murder her enemies.
• Bury her enemies.
• Dig up her enemies and put on a corpse marionette show about how much better she is than all of her dumb dead enemies.
G/O Media may get a commission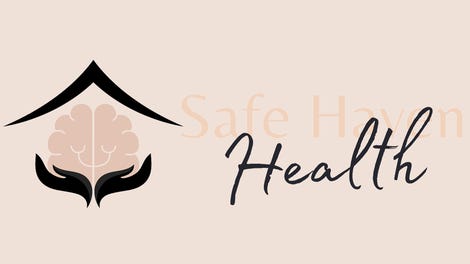 Addiction counseling
Safe Haven Health
• If somehow slime is near her, don't let the slime get any closer. Get that slime far away, actually.
• Fistfight a demon.
• A box of chocolates but it's just cheese and crackers and Valium.
• Write 'Pet Sounds'
• Go back in time and get George W. Bush addicted to weed, avoid war, etc.
• Find D.B. Cooper's money.
• Eradicate a disease like lupus or wearing white socks.
• Join Taylor Swift's girl gang.
• Light her dim apartment through self-immolation.
• Build an ark.
• Maybe buy her some new eyeballs that shoot fire beams of concentrated disdain at will.
• Just, come on, man, use your tongue.
Alan Hanson is a writer from the Golden State and a Gwyneth Paltrow stan. He has yet to change his twitter handle, which is @iluvbutts247.
Image via Warner Bros.