The Los Angeles Times did an exceedingly detailed analysis of the nearly 7 million donations to the Bernie Sanders campaign so far, and the results, sorted by zip code, and also by field of employment and month-by-month, are interesting.
Noting that Sanders brings up the $27 average contribution at nearly every campaign stop—and that, if you don't count Clinton's enormous Super PAC backing, Sanders has out-raised his opponent in the primary—the team of reporters writes:
Small-dollar contributions have been the fuel that has propelled Sen. Bernie Sanders' presidential bid, making it one of the most successful insurgent campaigns in Democratic party history, but little has been known about those donors because campaigns don't have to publicize the names of people who give $200 or less.
But Sanders relied on a fundraising tool called Act Blue that discloses all donors regardless of contribution size, and so the LA Times found that, adjusting for population size, Sanders has gotten the most money from Vermont and Washington, D.C. Californians, who have contributed more than $36 million, have donated the most out of any state in total. Within California:
Sanders has raised the majority of his money here in wealthy, coastal areas that are predominately white. Nine of the top 10 ZIP Codes with the highest rate of giving are north of San Jose, with concentrations in the Berkeley Hills and in scenic enclaves north of the Golden Gate Bridge.
In Los Angeles, Sanders received some of his strongest financial support per person from neighborhoods such as Topanga, Century City, Venice and the Hollywood Hills.
G/O Media may get a commission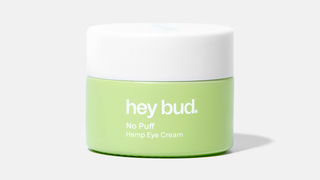 15% off
Hey Bud - No Puff Hemp Eye Cream
In the interactive, which allows you to sort by zip code, the distribution is really something. In Vermont, Sanders got almost $10 per capita. In Mississippi, he got $.09. In my current zip code in Brooklyn, he got $2.10 per capita; in the zip code where I grew up in Houston, he got $.60. The pockets of financial support, from the "1 million small-dollar contributors who gave nearly two-thirds of his money," are particularly unusual in their sparse concentration; the typical Sanders donor contributes three times, and the Times talked to people who'd given much more:
Other donors, such as Connie Kazmer of Granada Hills, said they went on spending sprees any time they felt moved by the campaign. The 60-year-old sound editor said she watched every Democratic debate with her laptop open, ready to give when something riled her.

Over the course of nine debates, Kazmer donated more than 100 times, topping $2,200 in contributions.

"I had to pace myself," Kazmer said.

Jeremy Abramowitz, a recent graduate from the College of William and Mary in Virginia, gave Sanders' campaign more than $5,000 in more than 200 separate donations.
The most interesting thing to me, though, is the fact that 28.6 percent of Sanders donors are not in the workforce, whether unemployed, disabled, or retired. The next most common field among donors is healthcare, at 7.4 percent, and education, at 7.2. Read the whole thing here.
---
Image via AP