A Wisconsin woman found frozen to death on Sunday morning in Milwaukee has been identified as 21-year-old Elizabeth Luebke. According to reports, Luebke left a house party after having an argument with her friends, venturing outside in shorts and a tank top on a night when temperatures were well below zero.
Fox 6 reports that Luebke's body was discovered around 9 a.m. on Sunday morning by a passerby who called 911. According to the medical examiner, the temperature at the time was "recorded as -5.8 degrees F with the wind chill recorded as -27.5 degrees F."
Luebke, who also went by "Lizzy" and "Lana," is said to have attended a concert with friends the night before, then a house party nearby. She got into an argument with friends while there, a partygoer told Fox 6, and left the house. The people inside evidently assumed she had been picked up and didn't go looking for her. When someone eventually noted her absence, they called her mother, who contacted police and filed a missing person's report.
The report also indicates Luebke had a "history of binge drinking," with her mother telling CBS she was hospitalized in October 2015 after being found unresponsive at a bar. Her friends told Fox 6 she had been sober for several weeks. On December 19, she wrote on Facebook, "I'm very happy to say that its been almost a month since I woke up and realized I didn't want to drink anymore. At all. And now I don't."
The medical examiner's report indicates that when found, Luebke was wearing "shorts, stockings and a tank top." A sweater was also found on the ground near where her body was discovered.
G/O Media may get a commission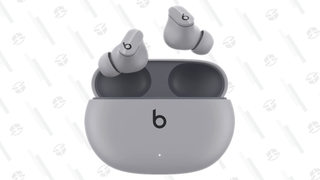 ---
Contact the author at anna.merlan@jezebel.com.

Public PGP key
PGP fingerprint: 67B5 5767 9D6F 652E 8EFD 76F5 3CF0 DAF2 79E5 1FB6
Luebke. Screengrab via Fox 6