On April 12, two black men were arrested at a Philadelphia Starbucks on suspicion of trespassing after they'd been waiting a few minutes for a friend. A video of the racist altercation quickly went viral.

On Wednesday, the New York Times reported that the two 23-year-old men—Rashon Nelson and Donte Robinson—reached an agreement with the municipal government wherein they will each be given a dollar and the city will put $200,000 toward helping young entrepreneurs.
These were reportedly Nelson and Robinson's own stipulations, and in return they have agreed not to file a lawsuit against Philadelphia. Philadelphia's mayor, Jim Kenney, said in a statement on Wednesday, "I am pleased to have resolved the potential claims against the City in this productive manner. This was an incident that evoked a lot of pain in our City, pain that would've resurfaced over and over again in protracted litigation."
Which is not to say that Nelson and Robinson won't be receiving more than a whiff of symbolic recompense—it was also reported on Wednesday that Starbucks reached its own arrangement with the two men, one that "includes a confidential financial settlement. Starbucks had previously apologized for the incident and announced it was giving "racial bias training" to 175,000 employees on May 29, or as Michelle Wolf put it in her White House Correspondents' Dinner remarks "they're having an afternoon."
G/O Media may get a commission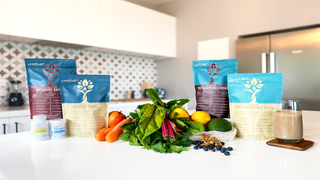 A spokesperson for the City of Philadelphia told the Times that the $200,000 will go toward a pilot program that supports high school students who want to become entrepreneurs. According to The Washington Post, the grants will be furnished with money from the city's Finance Department budget.