Joshua Rendon and Ebony Jackson-Rendon, a couple from MTV's 16 And Pregnant, have lost their child to the state and are currently facing criminal charges after police searched their home. And what did the cops find? You may want to stop eating, or thinking about anything pleasant, before you read this, because it will probably be ruined.
The couple's home, which is on the Little Rock Air Force Base, "was filled with feces, flies and maggots."
The Arkansas Department of Human Services has taken custody of their 2-year-old child, who was born while 16 And Pregnant was still taping.
They face felony charges of maintaining a drug premises and unauthorized use of another's property to facilitate a crime. They're also charged with misdemeanor child endangerment, possession of drug paraphernalia and possession of a controlled substance.

Officers obtained the search warrant after being called in by base officials.

Jacksonville police Capt. Kenny Boyd said officers found one gram of synthetic marijuana, empty packaging and pipes allegedly used to smoke the controlled substance.

Boyd also said the home was in "deplorable" condition. Human and animal feces were on the floors and walls in each room, and animal control officers took away three dogs that were kept inside, Boyd said. The house was full of flies, with collections of maggots in a number of areas, he said.
The Rendons, who are both 19, have declined to comment, saying "it's not in our best interest" to discuss the matter. I could list a series of other things that probably weren't in their or their child's best interest but that would be a bit redundant at this point. [Palm Beach Post]
Levi Johnston thinks Sarah Palin has a total "cougar crush" on him and that everyone totally agrees:
"When I was growing up, some of my friends were like [Sarah Palin's behavior towards you] seems kinda weird," he said. "They were like, 'I think she likes you.'"

Johnston said his "ghost writers" for his tell-all book Deer in the Headlights: My Life in Sarah Palin's Crosshairs (which came out Tuesday) pointed out the 47-year-old former Governor of Alaska had the hots for him. "[They said] to me, 'Hey! I think she had a cougar crush on you.'"
"Looking back, and knowing what everybody's been telling me now, I'd say yeah, [she did have a cougar crush on me]," he said. "[But] she never like tried to touch me or anything bad like that."
G/O Media may get a commission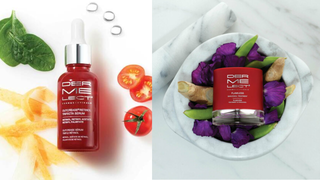 Save $19
Retinol Renewal Kit