I'm trying to remember the good old days, when a report like this would have dominated news cycles for more than 15 minutes.
Here's all the shit we couldn't cover today:
Thirteen Russian nationals have been indicted as part of Special Counsel Robert Mueller's investigation into the Trump campaign's ties to Russia, which interfered with the 2016 election. "Some defendants, posing as U.S. persons and without revealing their Russian association, communicated with unwitting individuals associated with the Trump Campaign and with other political activists to seek to coordinate political activities," the indictment reads. They have been charged with "criminal conspiracy to defraud the United States." [NBC News]

Watergate reporter Carl Bernstein called the indictments "evidence of a conspiracy." He told CNN: "Who was witting, unwitting in that conspiracy, we don't know yet. But Mueller's indictments are pointing in a certain direction around people in the Trump orbit and family." [The Hill]
Meanwhile, Donald Trump, who has repeatedly called Mueller's investigation a "hoax" and a "witch hunt," still maintains that "The results of the election were not impacted. The Trump campaign did nothing wrong — no collusion!" [Donald Trump/Twitter]
The FBI received a tip about Parkland, Florida shooter Nikolas Cruz's "gun ownership, desire to kill people, erratic behavior, and disturbing social media posts, as well as the potential of him conducting a school shooting" in January but failed to investigate it. [FBI]

Here are some tweets the President was allowed to publish:
G/O Media may get a commission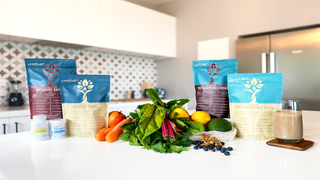 This has been Barf Bag.