A 12-year-old girl in Northern Ireland has been uploading nude photos of herself to Facebook, and giving out personal details on the site. Though Facebook requires members to be 13 or older, her father is suing the site for negligence because he says it has no way of verifying users' ages and put his child at "risk of sexual and physical harm."
According to the suit filed this week, the father already shut down his daughter's profile once, but she just opened a new account. The girl has behavioral problems and lives in a voluntary care institution, which is also named in the suit. Hilary Carmichael, the father's lawyer, says that in the pictures the girl, "appears heavily made-up, she appears in a provocative pose and she appears much older than her 12 years." It seems she posted the shots herself, but the Evening Herald reports that she's receiving more requests for photos from adult men along with sexually explicit messages.
Carmichael says that Facebook is at fault for not doing enough to protect children from pedophiles. She tells the BBC:
"It relies on children stating their correct age and it doesn't have any checks in place ... My own personal view is that Facebook isn't suitable for under-18s, but the company isn't even able to uphold its own policy of keeping under-13s out ... An age check, like asking for a passport number would be a simple measure for Facebook to implement."
Right ... except plenty of kids don't have passport numbers and users would freak out if the site started hoarding even more personal information.
When ZDNet contacted Facebook about the suit, a rep responded:
Anyone who is concerned about an underage person on Facebook should report them to us using the form provided and we will remove them.

Facebook is currently designed for two age groups (13-17 year olds and 18 and up), and we provide extensive safety and privacy controls based on the age provided. If someone reports an underage account to use then we will remove it, and use back-end end technology to try and prevent them signing up again. However, recent reports have highlighted just how difficult it is to implement age restrictions on the Internet and that there is no single solution to ensuring younger children don't circumvent a system or lie about their age ...

However, we agree with safety experts that communication between parents/guardians and kids about their use of the Internet is vital. We believe that services such as Facebook have a role to play in encouraging this: the recent announcements around social reporting and our safety center are testimonies to our ongoing efforts in ensuring we are giving detailed and helpful advice to help support these conversations. Just as parents are always teaching and reminding kids how to cross the road safely, talking about internet safety should be just as important a lesson to learn.
G/O Media may get a commission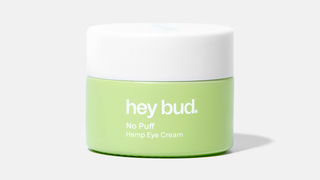 15% off
Hey Bud - No Puff Hemp Eye Cream
So basically, Facebook says the burden falls on parents to monitor their kids' online activities, and parents say the site should be more responsible. And while they hash it out, there are plenty of kids putting themselves in dangerous situations online.
Dad Of Girl, 12, Sues Facebook Over Her Suggestive Photos [BBC]
Facebook Sued By Father Over Sexual Photos Of Girl (12) [Evening Herald]
Facebook: No Single Solution For Implementing Age Restrictions [ZDNet]