An 11-year-old Ohio girl who survived a brain tumor died by suicide in October after years of bullying by her classmates. Bethany Thompson had nerve damage after undergoing radiation treatments when she was just three years old. The treatments made her smile "crooked," her mother says, which along with her curly hair made her a target of taunting and abuse at school.
CNN reports that Thompson told her best friend on October 19 that she couldn't endure any more abuse, after one particularly bad day at school. She shot herself with her stepfather's gun later that night. Thompson's mother Wendy Feucht told CNN that she and her husband kept the gun hidden and that the children weren't supposed to know where it was.
Thompson was a sixth-grader at Triad Middle School. CNN reports Feucht had talked to the school on Monday, October 17 about the bullying, and that the principal told her they were "investigating" the situation. She also said that Thompson and her best friend created anti-bullying posters with slogans like "Buddies, not bullies," which school administrators said they weren't allowed to hang. Thompson made the posters her last day at school before she died.
Thompson's obituary describes her as a little girl with innocent interests, including swimming, coloring, animals, and church camp:
She enjoyed swimming, coloring, shopping - especially Goodwill, music, Super Heroes and Pokemon. Every year, she looked forward to attending vacation Bible school and church camp. She loved all animals, horseback riding and her family.
G/O Media may get a commission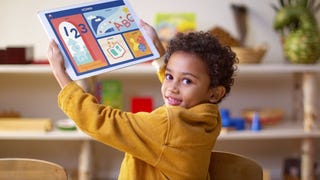 30-Day Free Trial
Homer Learn & Grow Program
Besides her parents and step-parents, Thompson is survived by two siblings, a brother and a sister. Thompson's family was able to hold a fundraiser to cover her funeral costs; they said they'll use the remaining funds to create a scholarship fund in her honor and to support anti-bullying efforts.
"I think she was just done," Feucht told the Columbus Dispatch. "She didn't feel like anybody could do anything to help her. People need to know that even the littlest things can break someone."