In this week's compilation of pop culture crap, while visiting Wendy Williams' show, Snooki insults Wendy Williams, Adam Scott and Jon Hamm are best buds, and we say goodbye to Regis Philbin (for now).
---
1.) Regis falls off of a Vespa.
As of today, Regis is no longer on Live! and as such, David Letterman gave Reeg a proper sendoff. Unfortunately, that sendoff involved the morning show host to operate a motorcycle — something he doesn't seem all that familiar with.
---
2.) Jon Hamm has beaten Adam Scott at racquetball approximately 150 times.
It must be hard to be friends with a man so attractive and talented.
G/O Media may get a commission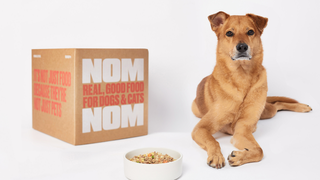 ---
3.) Snooki accidentally insults Wendy Williams to her face.
"I feel like you should do it when you fall off," Snooki remarked about the best time for your career to do Dancing With The Stars. She must have forgotten that Wendy was a contestant on the show last year.
---
4.) Let Sarah Silverman and Jeff Goldblum show you how to properly eat sorbet.
Get a room, dudes!
---
5.) Jim Morrison sings the Reading Rainbow theme song.
Okay, fine: it's Jimmy Fallon's impression of Jim Morrison singing the Reading Rainbow theme song — but it's quite good.
---
6.) Jillian Michaels is not a chef.
When Jillian dumps an entire bowl of salt and pepper into the mix during a cooking segment on Rachael Ray's show, she is immediately berated by the host. Kind of painful to watch.
---
7.) Here's how you shouldn't react if you suspect you may be getting fired.
But lucky for Up All Night's Missy, she isn't the one being fired.
---
8.) The Steve and Marty Show.
If this daytime talk show hosted by Steve Martin and Martin Short actually existed, I would so watch.
---
9.) The Octomom has a date.
Today on Dr. Drew's Lifechangers, an audience member asked Nadya Suleman out on a date — and Dr. Drew reeeally wanted it to happen.
---
10.) What is up with Kim Richards' new man?
I mean, besides the fact that he looks like he's one of the dinosaurs in The Land Before Time? Wendy's staff has got their eye you, Ken.
---
Bonus: "The More You Know," Starring Brian Williams and Shirtless Nick Offerman.
You're welcome.
---