In this week's compilation of pop culture crap, Barbara Walters could use a new pantsuit, George Clooney gets wacky with Dave, and Tyra Banks is dying to pop that pimple on your face.
---
1.) Wendy Williams is on to JLo.
Wendy doesn't believe that Jennifer Lopez is having as much fun living the single life as she wants us to believe.
---
2.) Aubrey Plaza accidentally swaps spit with Jay Leno.
So what if her magic trick bombed? At least she had the correct response to drinking the host's water.
G/O Media may get a commission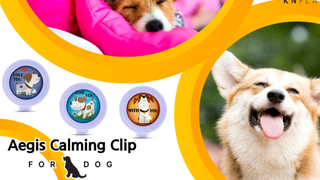 20% off
Aegis Calming Clip for Dogs
---
3.) Scott Disick doesn't want a "50-day wedding" like some people might.
While Kris Jenner was co-hosting the Today Show this week, Hoda Kotb made two very astute observations about the Kardashians: "Okay, so your kids get engaged quickly," and (to Scott), "Why are you not married? How come you're the only one?"
---
4.) Dave and Clooney's Excellent Interview Adventures.
George Clooney's Late Show interview was pretty fun, between the sound effects, talk of smoking bongs, and calling Ryan Gosling a "Pretty Boy."
---
5.) Tyra simply cannot wait to pop that zit on your face.
Quoth Lady Banks, "I get excited when I see somebody that has a pimple that's ready."
---
6.) Josh Elliott is Lloyd Dobler.
Whoa, whoa, whoa there: let's not go and impersonate my all-time #1 fictional crush from Say Anything on the morning news. How will I ever make it out of bed?
---
7.) Happy Endings goes Mean Girls.
Seriously, though: are teen girls actually wearing shirts for babies? Is that a trend? Because if so, ugh.
---
8.) Barbara Walter's never-changing suits.
Extensive research shows that Barbara Walters owns (and still wears!) a pantsuit over twelve years old. You'd think the woman could afford some new clothes, but then again, the pantsuit doesn't really ever go out of style, does it?
---
9.) Brian Williams gets caught dumpster diving.
BriWi is a busy man, who can really blame him?
---
10.) Kim & Kris renew their vows... on Ellen.
Just in case the upcoming four-hour-long E! special about their wedding ceremony that airs this weekend isn't enough for you.
---
Bonus: Sweet Dee's hawking sneakers with Jillian Michaels now?
Well, I guess it's better than schilling for Shape-Ups, but not by much.
---