You asked, we answered! If you're getting a sugar crash from trashy-reading but still want to spend the remaining summer months with a completely absorbing book, you're in luck: We've assembled 10 of our all-time favorite respectable page-turners!
There are dozens — hundreds! — of wonderful books that could fit under the heading of "great and greatly entertaining." These are just a few desert-island picks that you can show with pride - but will devour like a tween guilty pleasure.



Infinite Jest, David Foster Wallace Stop putting it off! You'll enjoy it, we swear! Says Anna, "It is (contrary to the claims of some critics) super-entertaining, it will make you laugh, it will make you cry, and best of all it is LONG, meaning it will keep you busy on any plane ride or boring family vacation. I read it for the first time the summer I was seventeen (on just such a family vacation), and it is my favorite novel to this day. I basically cannot praise it highly enough, and summer is the perfect time to read it."


G/O Media may get a commission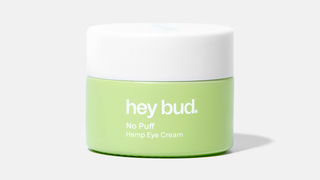 15% off
Hey Bud - No Puff Hemp Eye Cream

The Wind-Up Bird Chronicle, Haruki Murakami An absorbing, lovely, interesting and meaty read that's foremost just a great story and as addictive as any beach read. It all starts when the main character discovers one day that his wife has disappeared...mysterious, magical and secret things ensue.


Possession, A.S. Byatt A literary mystery with all the pace and page-turning of the romances its title evokes. This is the literary mystery all other contemporary literary mysteries wish they could be, the parallel stories of two modern literary scholars and the Victorian poets they're studying.


Song of Solomon, Toni Morrison.If you haven't read this, do yourself a favor. Of all Morrison's novels, this is still my favorite: epic, beautiful, mysterious, thought-provoking and just really, really entertaining. For those who don't know, it's a family saga tinged with history and just a dash of magic realism.





Lolita, Vladimir Nabokov. How can something so utterly artful and disturbing be so completely, deliciously addictive? Probably one of the best reads of all time - as well as books.



The Secret History, Donna Tartt. Whenenver I'm looking for a book that's juicy, atmospheric, faintly gothic and totally absorbing (a little old-fashioned school scandal never hurts, either) I tell the person at the bookstore that I want something "Secret History-esque." They always provide something I can't put down - although it's never quite as fab as the original creepy-clique saga.




The Berlin Stories, Christopher Isherwood. If all you know is Cabaret, this reissue of two of Isherwood's novels — semi-autobiographical, semi-fantasia — will be a treat. (If a dark, somewhat nihilistic story of an exile-in-Weimar can be called "a treat.") Comes "Highly Recommended" as a Jenna pick.




Howard's End, E.M. Forster. Irin recommended the entire Forster canon and it's hard to disagree - or choose. But if you have to (and I did!) I can't neglect this family saga of class and love, all moving steadily towards an inevitable and tragic conclusion. Plus, the summer descriptions are irresistible - and, unlike Possession, the adaptation totally does it justice.




The Prime of Miss Jean Brodie, Muriel Spark. What is it about school-clique fiction that makes it so totally fascinating? In the charismatic teacher Jean Brodie, we find one of fiction's most memorable creations. Add to that budding sexuality, betrayal, Catholicism, world events — and you have a novel that's un-put-downable. (A Jessica pick.)



The Handmaid's Tale, Margaret Atwood. Even if you don't normally read sci-fi, this dystopian saga of a totalitarian society in which women are subjugated will be a pleasure. It may be a feminist classic and a fascinating take on gender dynamics, but first it's a masterfully-told, riveting, satisfying story that will keep you going for at least a week of solid reading.


And let's hear yours! This is just getting started....