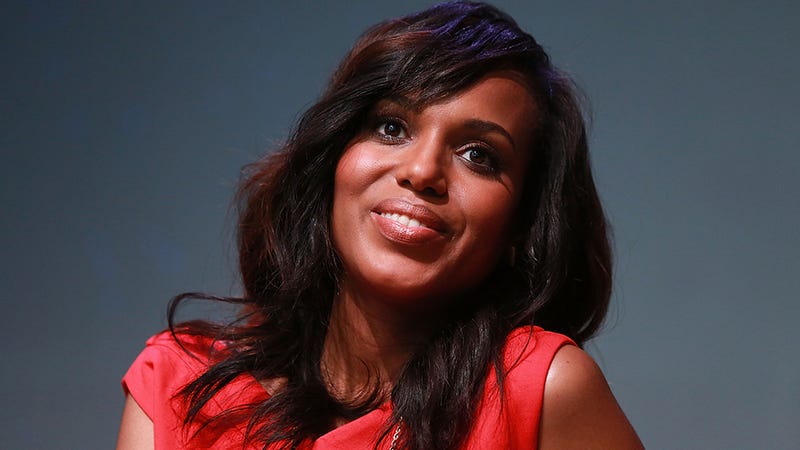 Unsolicited Uterus Update: Kerry Washington and her husband Nnamdi Asomugha are expecting their first child, says someone who is neither Kerry Washington nor Kerry Washington's rep.
But, hey, it could be true — Washington is extremely private about her personal life, and she's been wearing lots of roomy clothing recently, which is the #1 tabloid-approved method of being certain that a woman is with child.
If it's true, congratulations to them! And if it's not, congratulations to them still for being so perfect and wonderful. [Us]
---
Kanye West went on Ryan Seacrest's radio show and said some stuff and it was... well, it was something.
In explaining his justification for why Kim Kardashian should be on the cover of Vogue, the rapper started out sweet: "She's the most intriguing woman right now." Awwww. But then: "Collectively, we're the most influential with clothing. No one is looking at what [President Barack Obama] is wearing. Michelle Obama cannot Instagram a pic like what my girl Instagrammed the other day." Kanye is, of course, referring to that picture Kim Kardashian took of her butt.