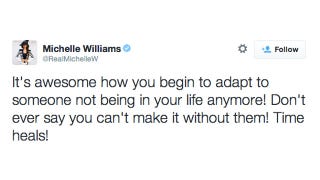 The days following the now infamous elevator fight were filled with some passive-aggressive social media action for the Knowles sisters and their friends. As reports of events leading up to the incident begin to surface, Solange's issues with her brother-in-law Jay Z are coming into focus.
Yesterday it was revealed that Solange got into it with designer Rachel Roy at the after-party just before attacking Jay in the elevator. According to a source speaking to People, says Solange was "provoked" by Rachel, without saying what that provocation was.
Wendy Williams thinks that Jay did "some stupid slick man mess" by flirting with, or touching Roy inappropriately and that set Solange off. Jay had reportedly dated her years ago when she was an intern at Rocawear. She later went on to marry Jay's former business partner Damon Dash in 2005. That same year, Dash and Jay had a falling out and severed their relationship. (Dash and Roy have since divorced.)
After the elevator video leaked yesterday, Dash posted a picture of Solange, with the caption, "I am actually impressed with her independent spirit... She seems like a fighter."
The theory that Solange was sick of Jay's flagrant philandering lines up with the New York Daily News' account that Jay Z was trying to ditch his wife for the night to go creep at Rihanna's after-party.