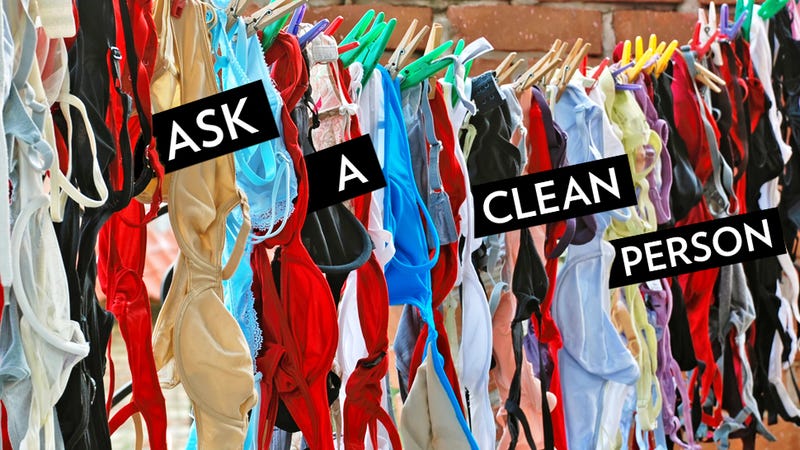 Jolie Kerr is a cleaning expert and advice columnist. She'll be here every other week helping to answer your filthiest questions. Are you dirty? Email her.
I can see the sidelong looks, hear the nervous tittering — it never fails when the subject of bra washing rolls around. And I know, just by looking at those of you shifting about in your seats, which of you can't remember the last time you laundered the bra you're wearing right now.
It's okay though, I understand. Our relationship to our bras is often … complicated. Including the whole, "Do I have to wash it?" part of things. (Yes, you do.)(I know! Sorry.) So today we'll try to uncomplicate things a little bit.
Before we get into the mechanics of bra washing, though, I do want to detour to echo some of the things that Laura Beck wrote the other week, in a fantastic post about her experience getting fitted for a bra — this is one of those pet topics that I feel super passionate about. Every woman should have bras that fit properly, and not just for vanity's sake. Though vanity's sake, especially when it comes to feeling good about your breasts, is a perfectly acceptable reason to get fitted. There, I said that. Flog me if you must.