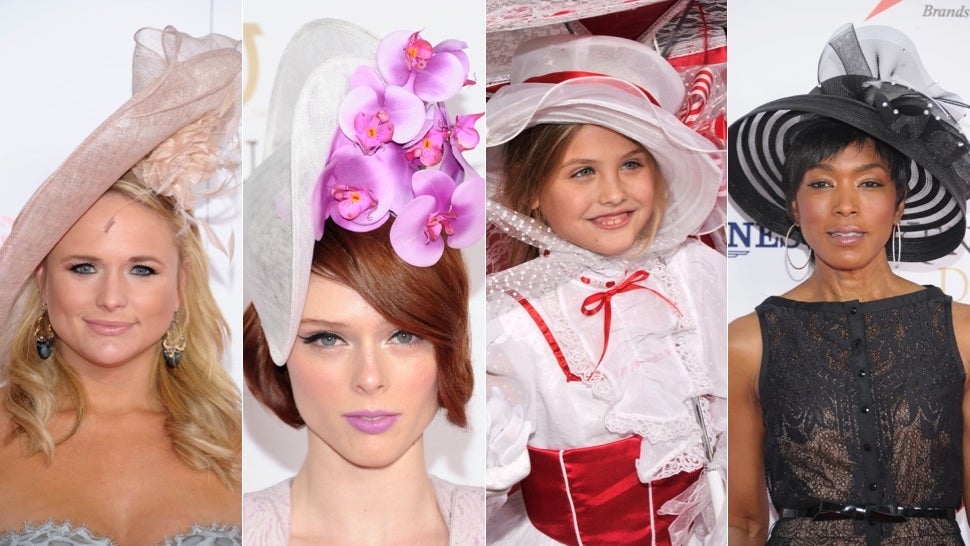 S
It rained Saturday during the 139th Kentucky Derby at Churchill Downs, and the inclement weather meant a lot of the hats were kept under wraps. That said, some VIP managed to don fine spring fashions and elaborate hats, in keeping with tradition.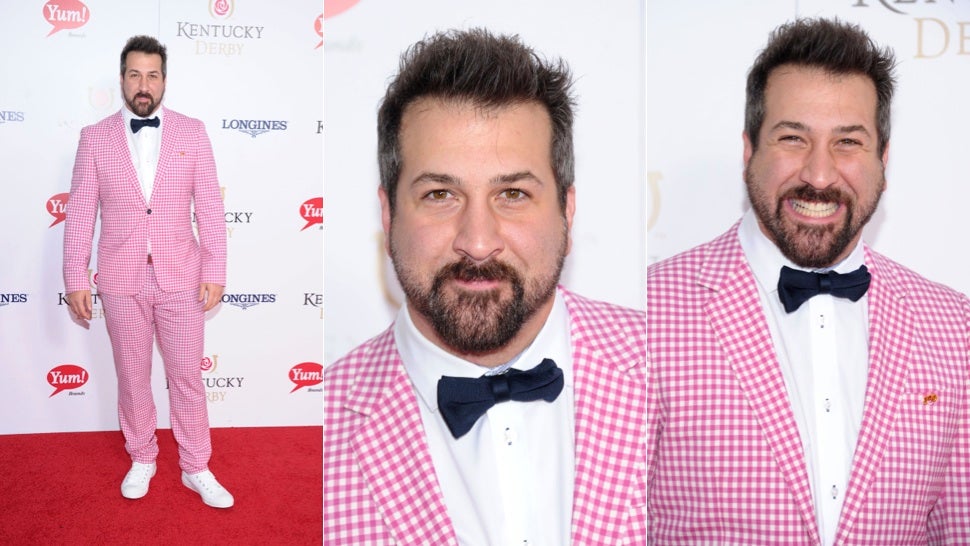 S
Admit it: Joey Fatone looks great in pink gingham.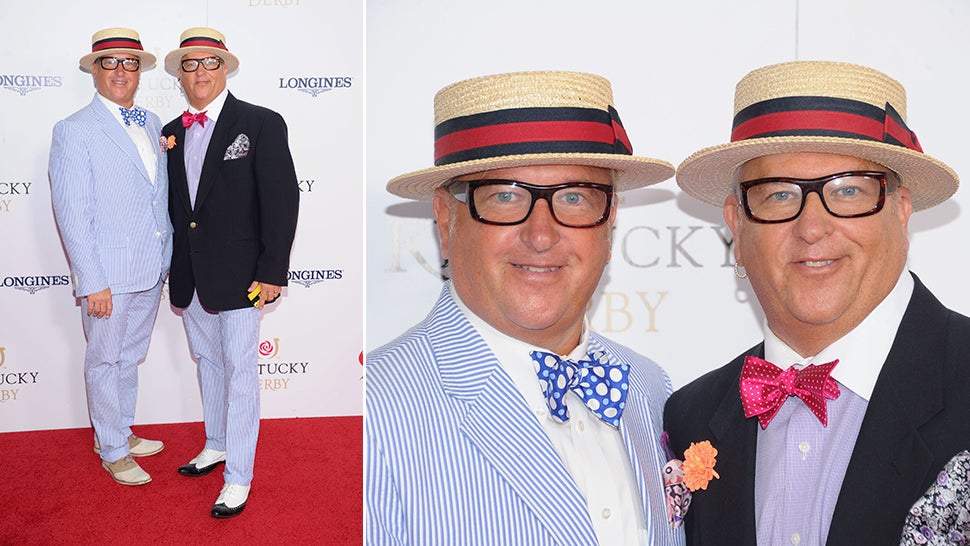 S
Matt Harris and Mark Harris aka The Kings of Swag went for a traditional Southern gentlemanly look.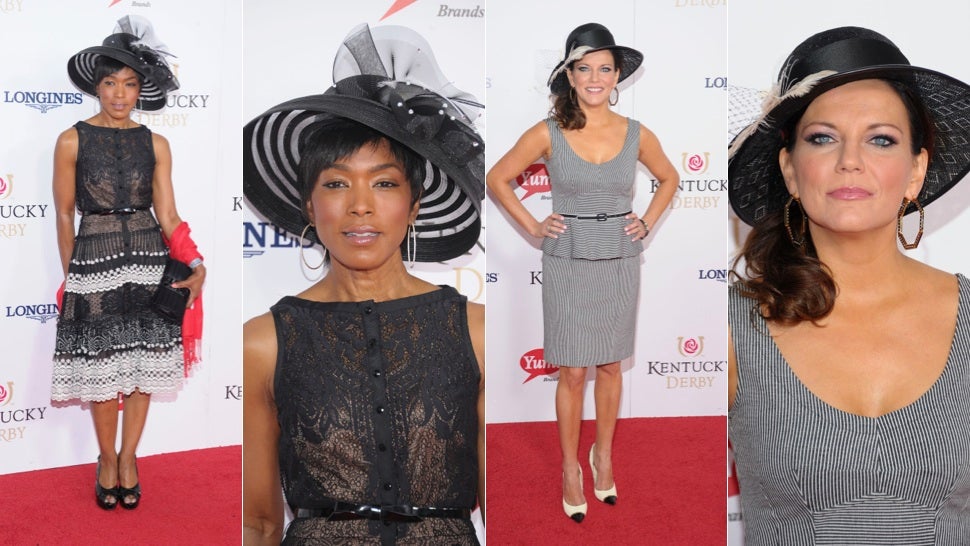 S
There were quite a few black hats this year. Angela Bassett and Martina McBride kept things (relatively) simple.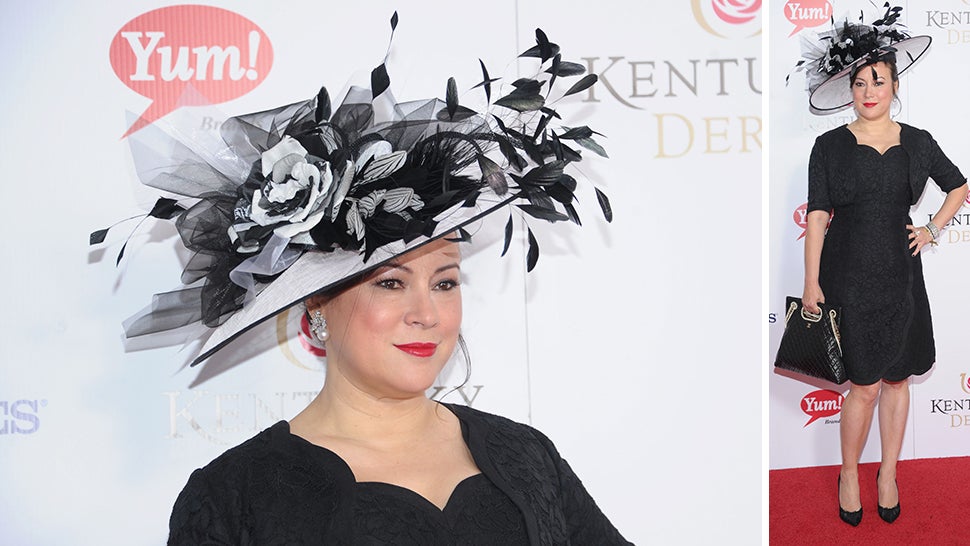 S
Jennifer Tilly also went with black and white, in the spirit of Ascot Gavotte.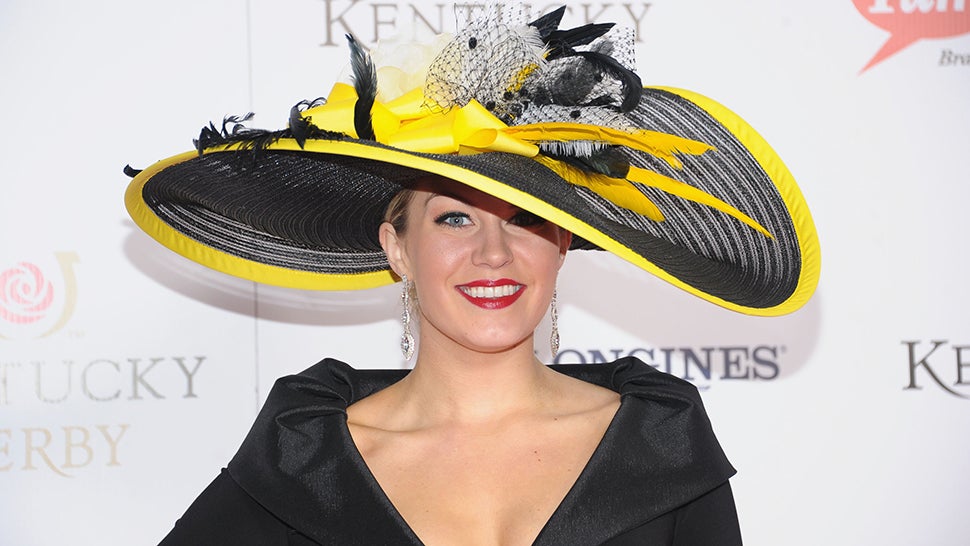 S
Miss America Mallory Hagan went black and yellow black and yellow black and yellow, Wiz Khalifa style.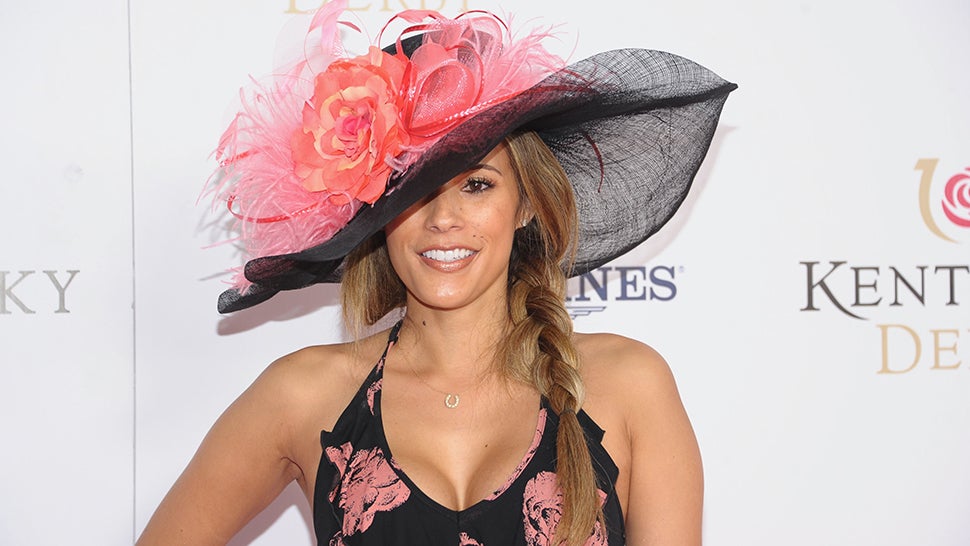 S
Model/cheerleader/radio host Bonnie-Jill Laflin chose a black hat accented with pink. Big fan of the dramatic only-one-eye-shows swoop.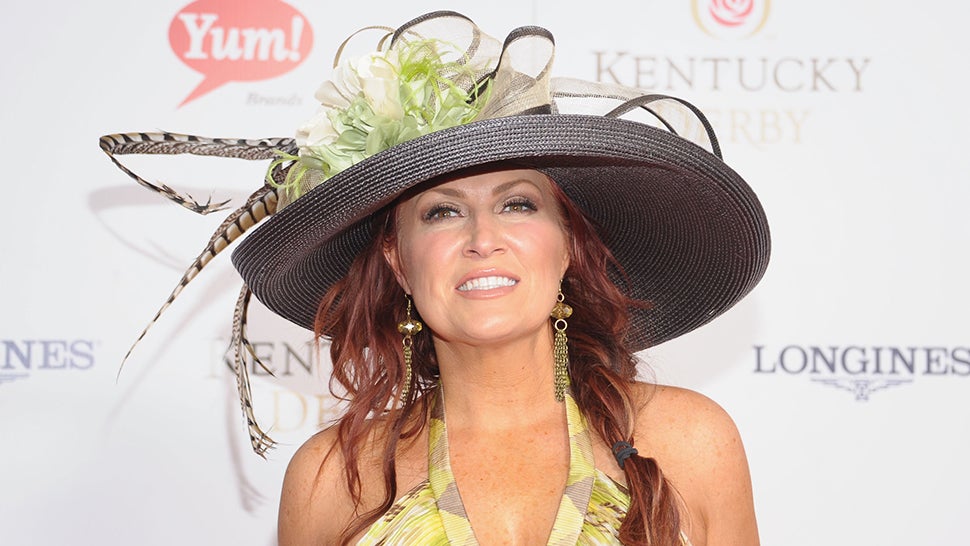 S
Country singer Jo Dee Messina wore a face-framing hat with fowl feathers. Pheasant, I believe?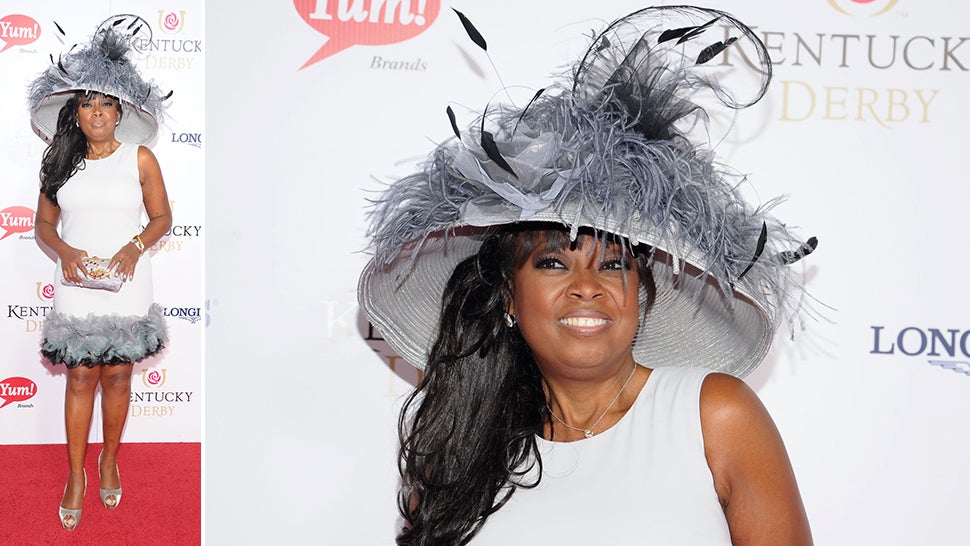 S
More plumage: Star Jones, in matchy-matchy dress hem and hat.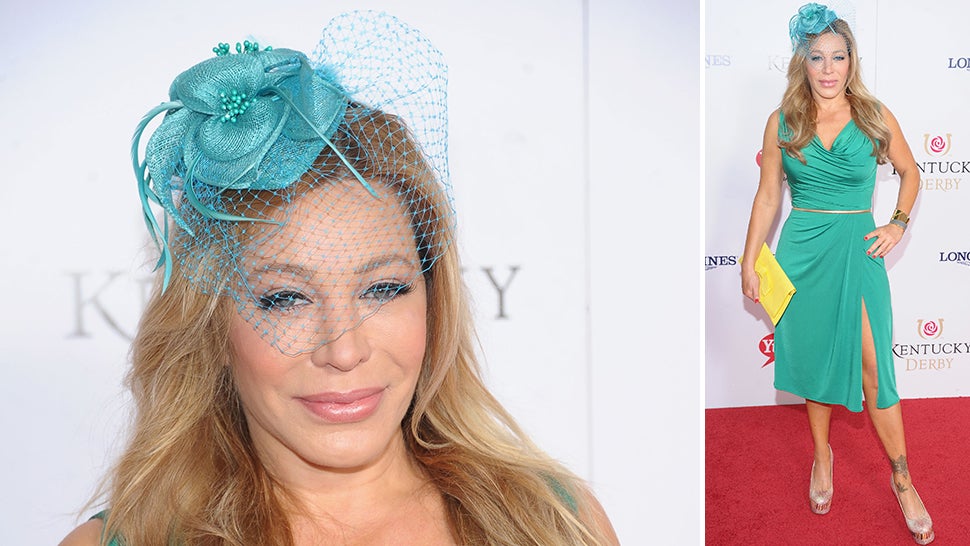 S
Hold up: '80s throwback? An actual aqua net? Sublime. Tell it to my heart, Taylor Dane.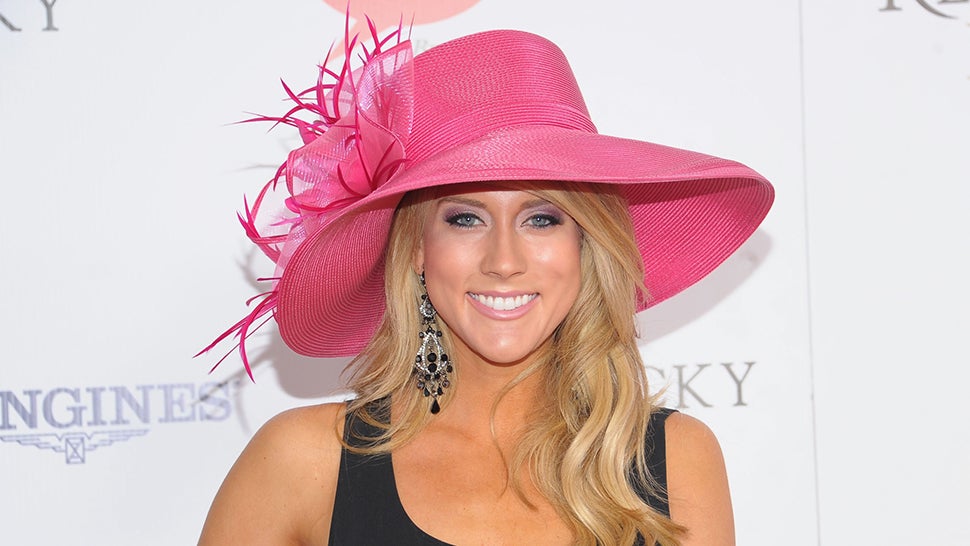 S
Ready For Love's Angela Zatopek thinks pink.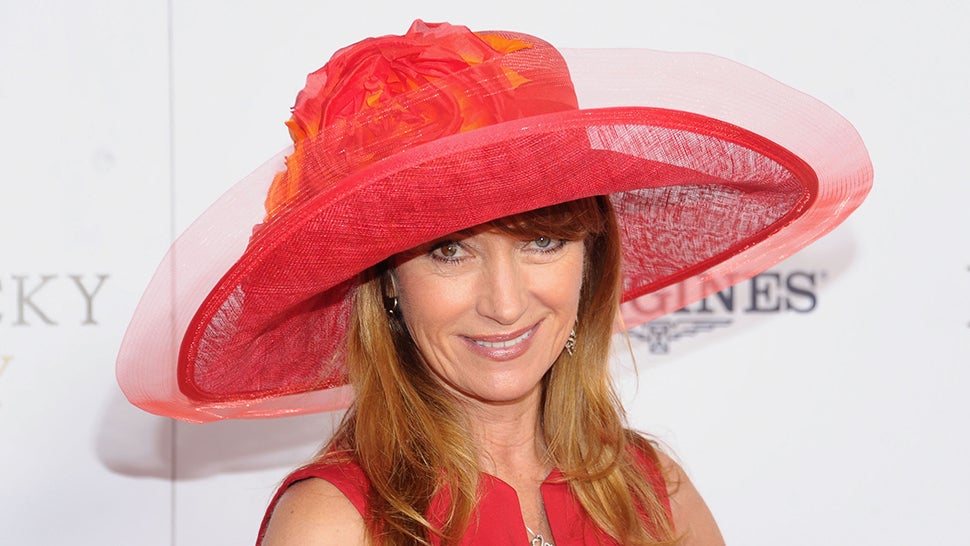 S
Red hot, as always: Jane Seymour.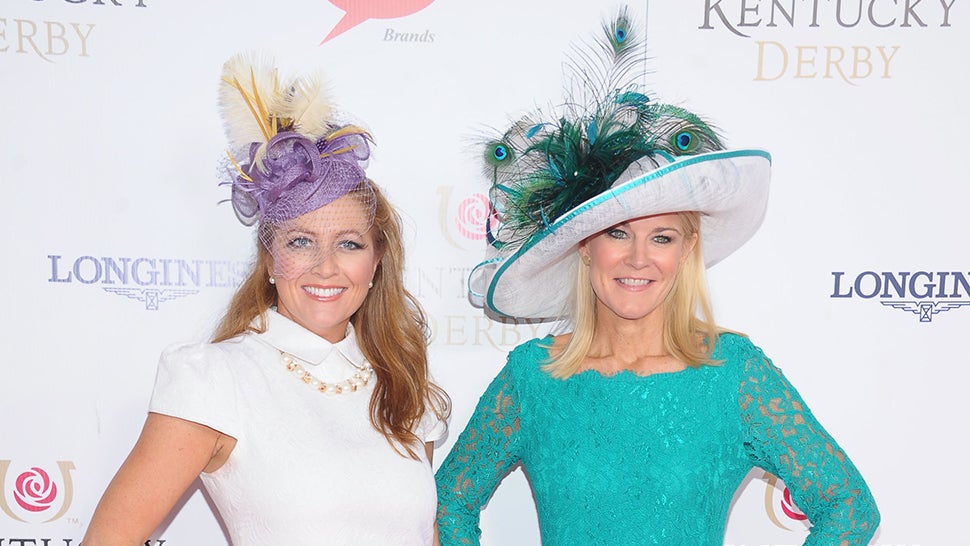 S
Peacocking the day away in much-needed splashes of color: Taunya Eshenbaugh and Tonya York Dees.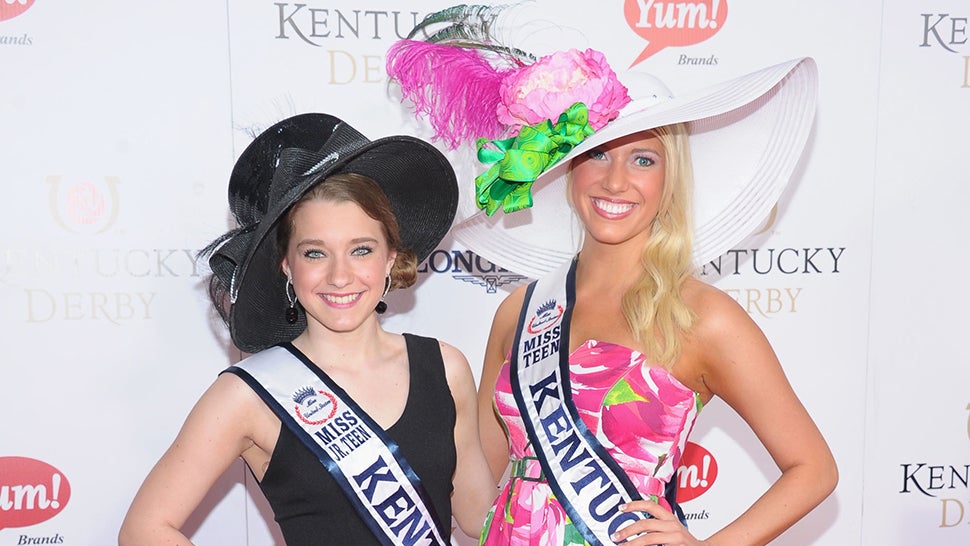 S
Teen race fans Chelsea Killman and Marlee Lathren made sure to top off elaborate hats with big smiles.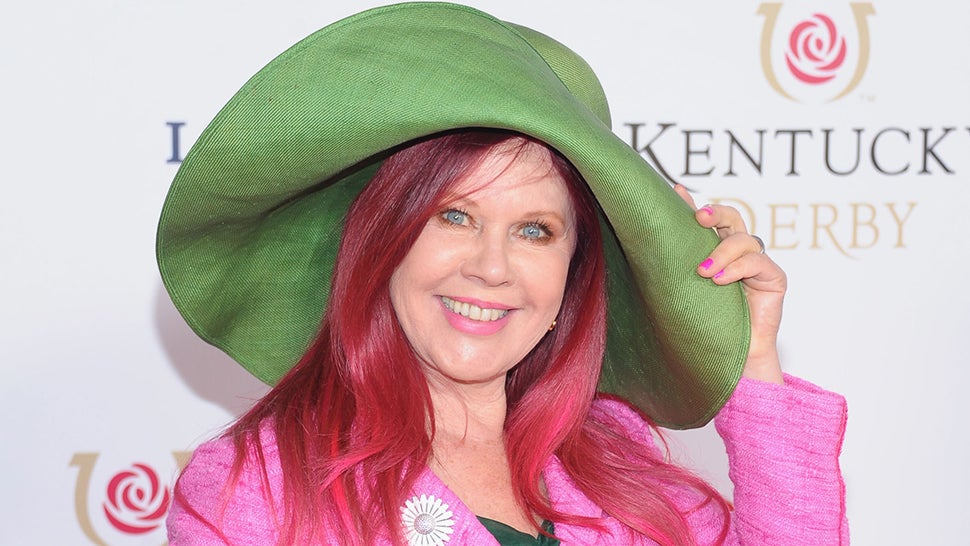 S
Kate Pierson of the B-52's: A vision in green and pink. Love the way the colors brings out her eyes.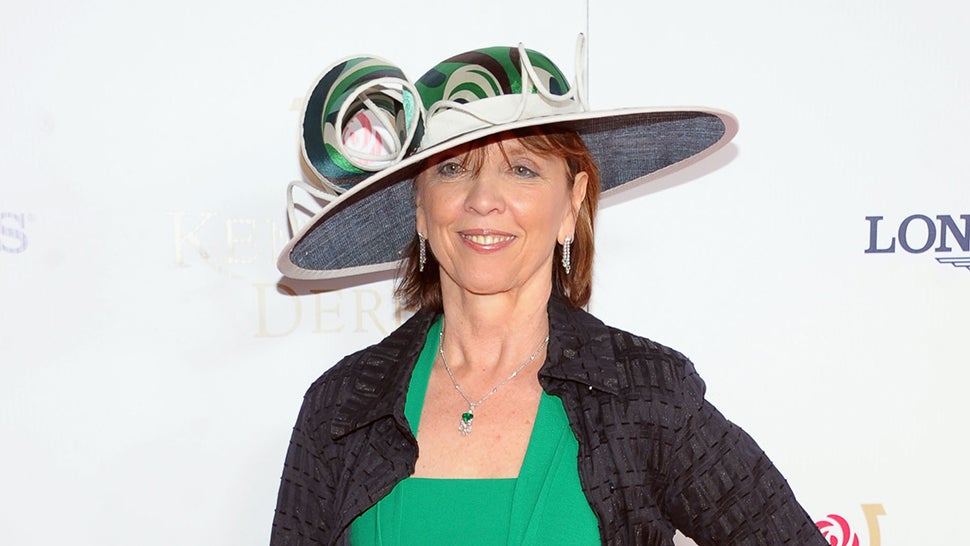 S
Bestselling author Nora Roberts looks like a million bucks in emerald, the color of the year.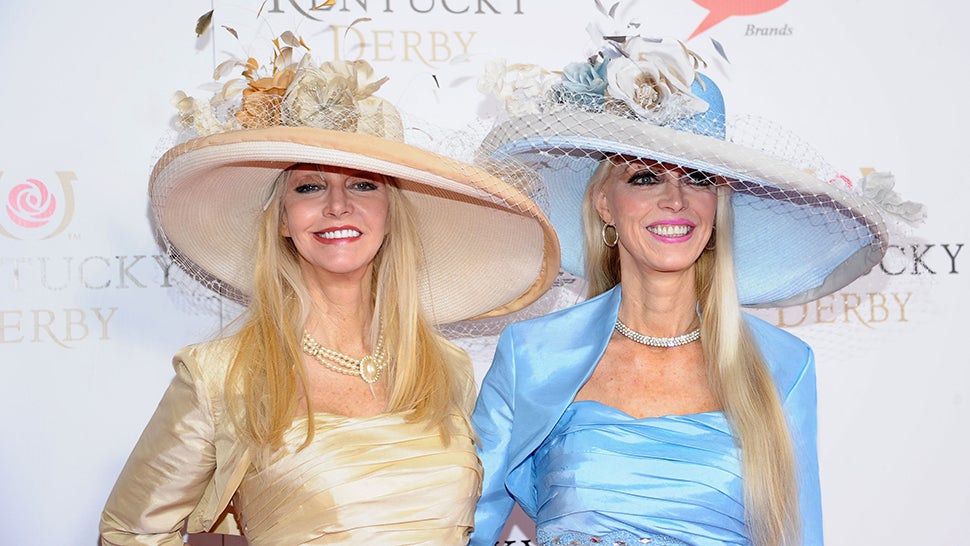 S
Kentucky born and bred: Priscilla Barnstable and Patricia Barnstable. Definitely click that link for a vintage look at these two.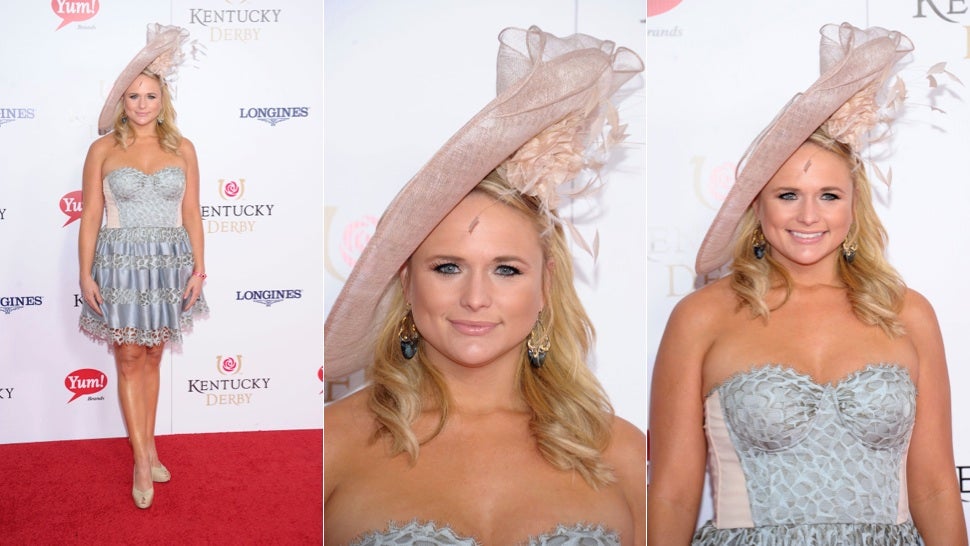 S
Stepping away from brights and heading to softer, gentler hues: Miranda Lambert paired sky blue with peachy beige.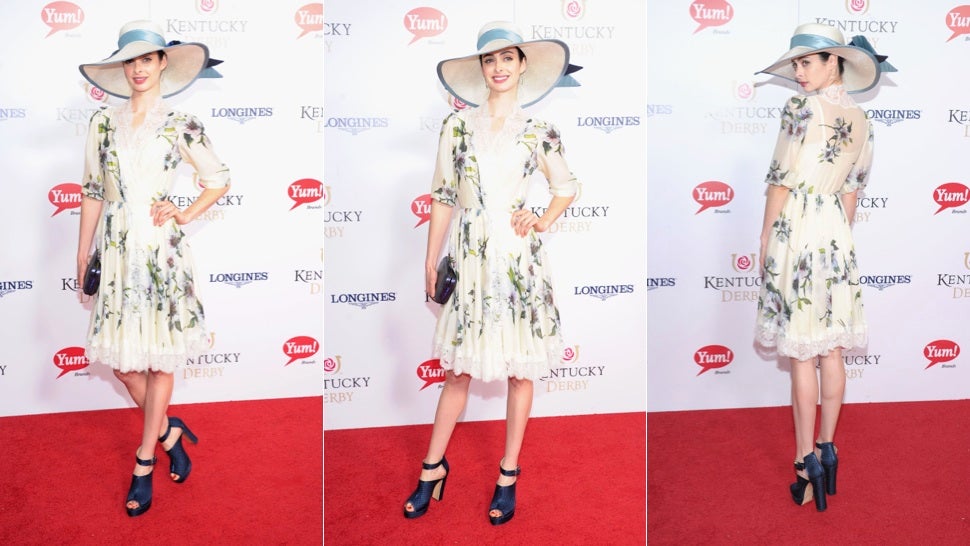 S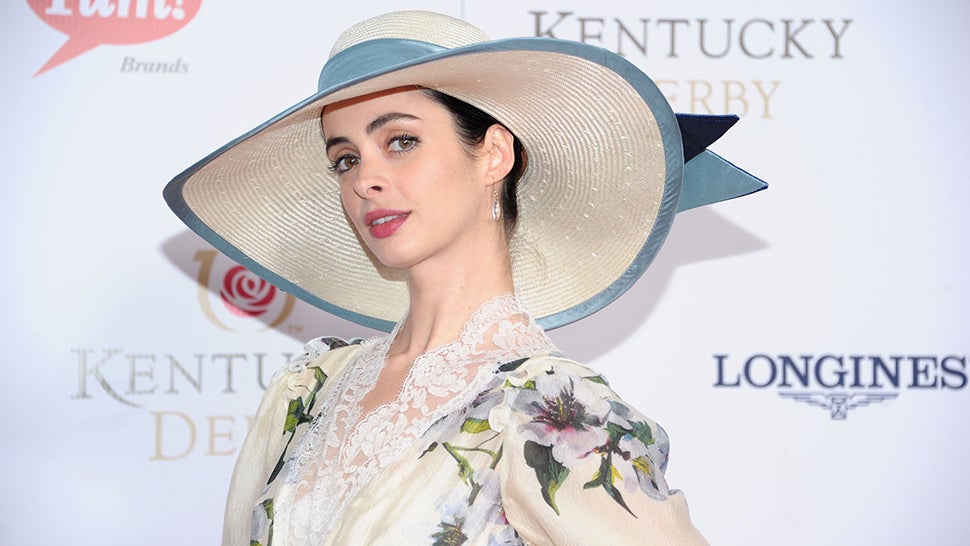 S
A sugary sweet floral dress gets an edgy kick from badass heels as worn by Krysten Ritter. And the hat is perfection. She's number 3 in my top 3 best-dressed.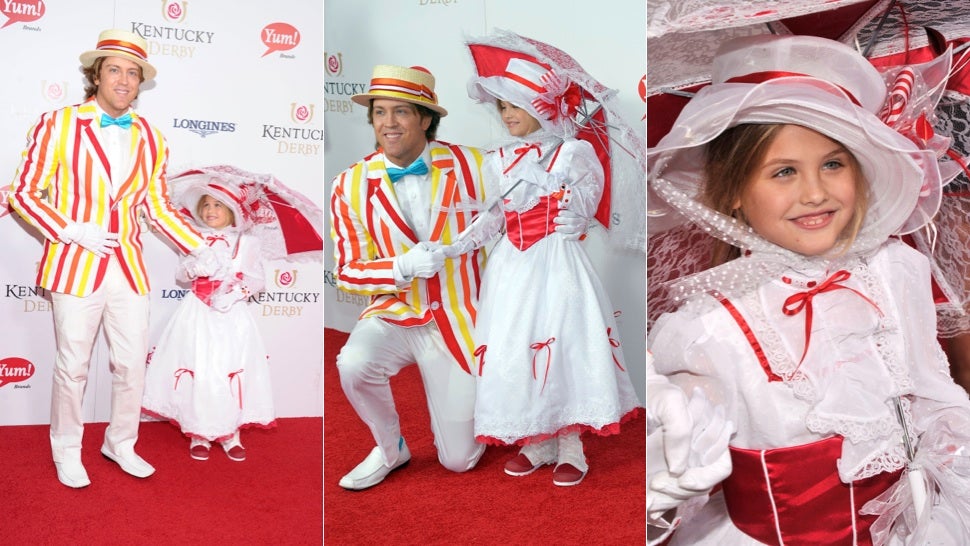 S
Second place goes to Larry Birkhead and Dannielynn Hope Marshall Birkhead aka Anna Nicole Smith's daughter, because OH MY GOD. Appealing/appalling over-the-top frippery, just how mom would like it.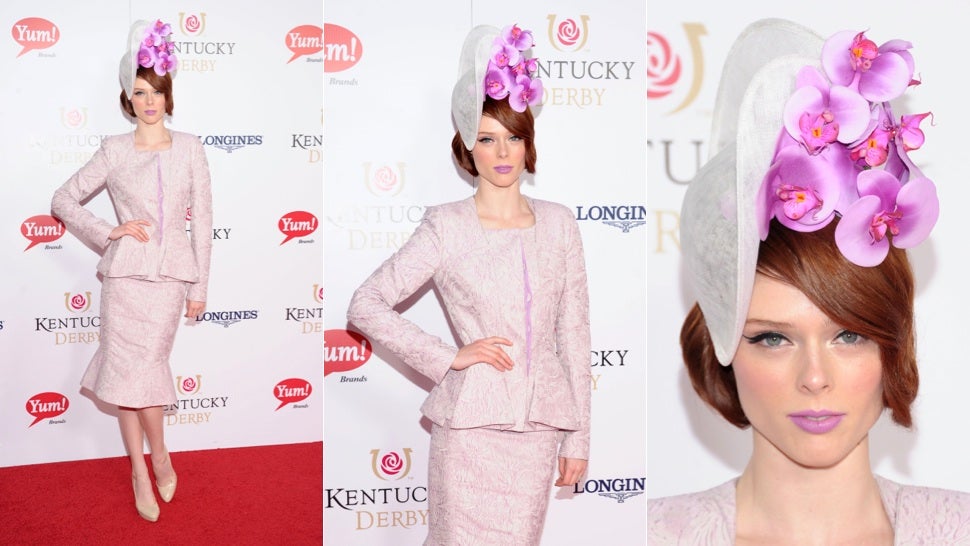 S
But number one? For impeccable suit, incredible eye liner, spectacular lipstick and flat-out gorgeous hat: Coco Rocha. Damn you woman! Making everyone else look bad. Really bad.
Images via Getty.