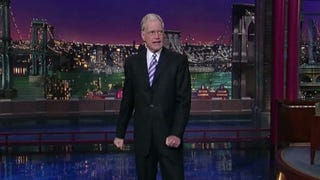 Last night, David Letterman revealed that a CBS News employee is accused of trying to extort $2 million from him because he had sexual relationship with female employees.
The awesome Zoë Bell (Death Proof, Whip It) explains how to fake-clothesline someone while on rollerskates in the October issue of Wired. Illustration number 4 does not look fun. (Click to enlarge.)
Zoë Bell kicked ass in Quentin Tarantino's Death Proof, doing her own death-defying stunts. This Kiwi is clearly a star on the rise, so why is she in a web series?
[Los Angeles, October 9. Image via Flynet]
Actor and stuntwoman Zoë Bell (whom you may have seen doing her own awesomely kick-ass stunts in Quentin Tarantino's Death Proof) will reportedly appear in an upcoming episode of Lost. Here's to hoping she's not in a hooker/victim/doormat role. [Variety]