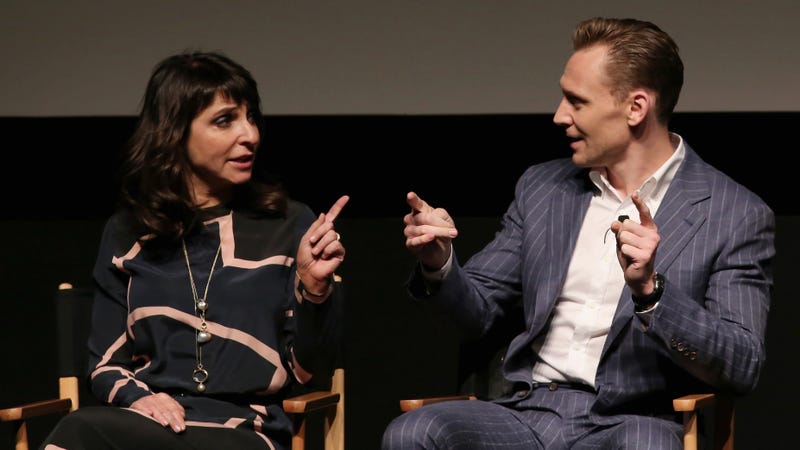 The British miniseries The Night Manager, likely to be nominated for everything, worked like one long movie—beautifully shot, subtly acted (especially for a spy/action thriller) and well-directed. Though the cast and production team was mostly men, one name stood out: director Susanne Bier, who reports indicate might…
Jill Soloway recently appeared at L.A.'s Cinefamily theater to promote her website, Wifey.tv, and for a collaboration with all-women filmmaking collective Film Fatales. In 2013, Soloway launched the digital platform with co-founder Rebecca Odes to give women more meaningful content to watch online. Before a…
Ms. in the Biz put together a list of ten lady filmmakers making scary-ass films after Marcy Boyle and Rachel Holzman of Nobody Can Cool wrote to her with these intriguing (and very spooky!) (okay, not really) points:
A third of the films accepted for the directors' fortnight portion of the Cannes film festival were directed by women. That this counts as a respectable ratio is sadly par for the course when it comes to directing. And Cannes includes films from around the world; the proportion of Hollywood movies directed by women is…
"I couldn't get an interview" to direct The Fighter "even though my last movie made $400 million," Twilight director Catherine Hardwicke said. "I was told it had to be directed by a man — am I crazy?" Is she?
The Directors Guild Of America nominees are all male this year. But that's just because female directors didn't make any good movies! Well, except for Winter's Bone. Or The Kids Or All Right.The Coen brothers were also ignored.