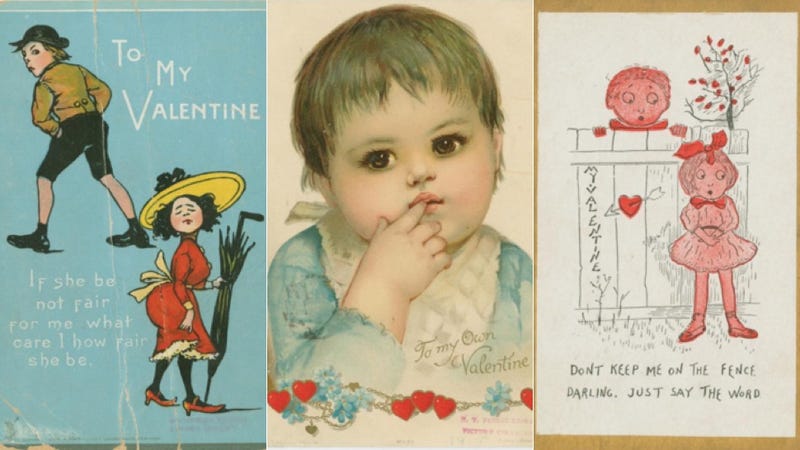 In a world full of dating apps and divorces, it's easy to look back on the courtship practices of the past through rose-colored lenses. While now, it's all "butt stuff on the first date," a suitor back then would win you over with charm, chivalry, and Valentines featuring creepy fat babies. (And if that didn't work,…
Oh good, it's the most awful time of the year, and we've made a few cards for the occasion. Last year's anti-valentines were fun, but we wanted to add a few more to the list. Share them with the ones you love, or the ones you hate.
We love John Webster's unofficial Mad Men Valentines, but since they don't cover Season 3, we've made a few more. Feel free to print them out, paste on macaroni, and give them to your Valentine — or even your spouse.
A kitten was born in California this week with fur markings that look like they say "I <3 ." or "I Love Dot." What makes that such a big deal? The kitten's mom is named Dottie. Too cute! (Also, hearts on baby animals seem to be a trend: First there was the chihuahua from Japan with a heart-shaped spot on its fur, then…