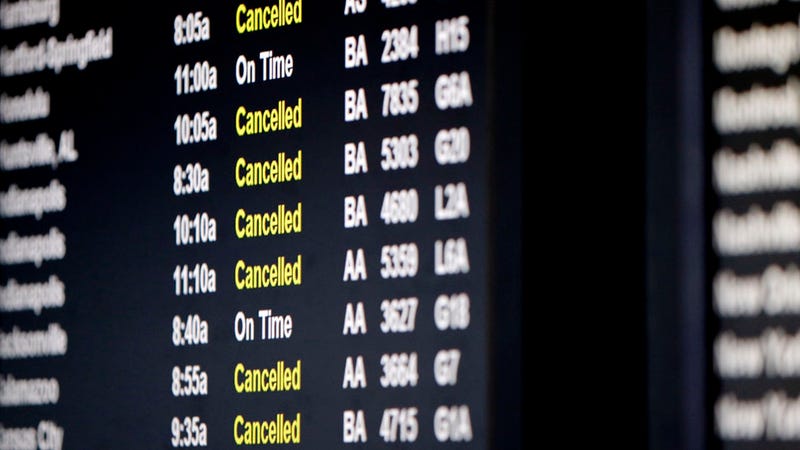 If you tried to fly over the past week, chances are you spent hours or days trapped in an airport, slowly going insane. This is because relying on airplanes for transport into or out of cold climates during January is the height of foolishness, and unless I have to, I'm never going to do it again. It's a half-miracle…
Sandy Dahl, whose husband Captain Jason Dahl died on 9/11 while piloting United Flight 93, was found dead in her Colorado home on Saturday. Jefferson County Deputy Coroner Carl Blesch has said that there were no indications of foul play and that Dahl died in her sleep of "natural causes" at age 52.

After Cristina Fernandez de Kirchner, the president of Argentina, was recently diagnosed with thyroid cancer, Hugo Chavez, Venezuela's disturbingly kooky president, has begun insinuating that perhaps the United States is running around secretly infecting his region's leaders with the disease. His proof? Five Latin…
A man from the United Arab Emirates was stopped in the Bangkok airport after security officials opened his luggage and found the following: two monkeys, two panthers, two leopards, and a bear. The animals, all babies, yawned when the luggage was opened, which sounds cute but also sad, because they'd been heavily…
The United Arab Emirates Supreme Court has upheld the decision to fine a man $136 for beating his wife and daughter. However, the court affirmed his "right to discipline his wife" as long as the abuse doesn't leave marks.
Ah, the first week of September — the beginning of the school year. (Well, at least for those of north of the Mason-Dixon line.) Luckily, the past few weeks have afforded those of us both in and outside New York ample opportunity to observe Angelina Jolie dropping off her United Colors of Benetton brood at New York…