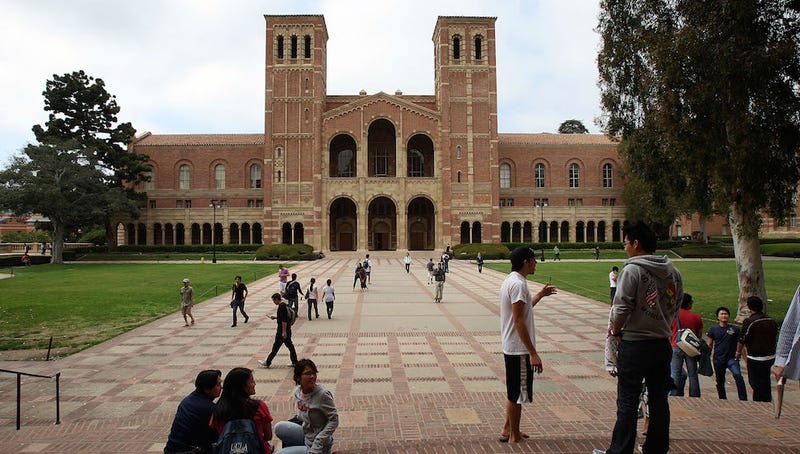 The question of whether gay proponents of same-sex marriage have lasting sway with those who are against it has always been interesting. And recently, a study was published in Science that suggested that, yes, canvassers who have a personal stake in a political cause do have an impact. The problem? The data was likely…
As we all know, everything delicious is terrible for you. That is especially true of sweets, which are so tasty but also can cause nasty things like diabetes. Still, most of us are able to convince ourselves that eating sugar probably won't kill us. Sure, but you know what will happen if we keep stuffing our faces…
Like Love Potion no. 9, a decent film adaptation of Infinite Jest, and passable meatless bacon, the notion that a dating website like eharmony can utilize user-entered data to precisely and scientifically predict future relationship potential is a quixotic myth willed into being by our stupid dreams and kept alive by…
Alexandra Wallace, the UCLA junior whose racist rant about Asian-American students made headlines this weekend, has apologized. But she's reportedly receiving threats.
A woman who purports to be a UCLA student has released a video that went viral over the weekend, wherein she makes various racist claims about Asian-American students. The university has called the video "repugnant."
Berkeley, CA, Jan 22: UCLA head coach Nikki Caldwell yells from the bench during the first half of their NCAA women's college basketball game against California.
Los Angeles, December 18: Undocumented UCLA students Martha Vasquez, Jessica Ortiz, and Miriam Vasquez hold hands as they follow the Senate's cloture vote on the DREAM act. The measure fell five votes short of the 60 needed to move forward.
The members of UCLA's Gamma Rho Lambda acknowledge that the terms "LGBT" and "sorority" don't necessarily go together for a lot of people. But they hope to change that.
One small victory for the beleaguered women of Hollywood: writer Jennifer O'Kieffe of UCLA took the top honors in this year's Samuel Goldwyn Writing Awards for her screenplay Sex and Sylvia Plath. Recalling strains of Mrs. Robinson, Sex is "a coming-of-age story about a teenage girl who loses her virginity to a boy…
How times change. Take this image from a recently-released archive at UCLA showing a computer-created rendering of "Miss Formula", the 'perfect female'". Published in the LA Times in July 1964, "Miss Formula"'s curvaceous (and presumably, life-size) ideal has, of course, morphed into something a little more boyish and…