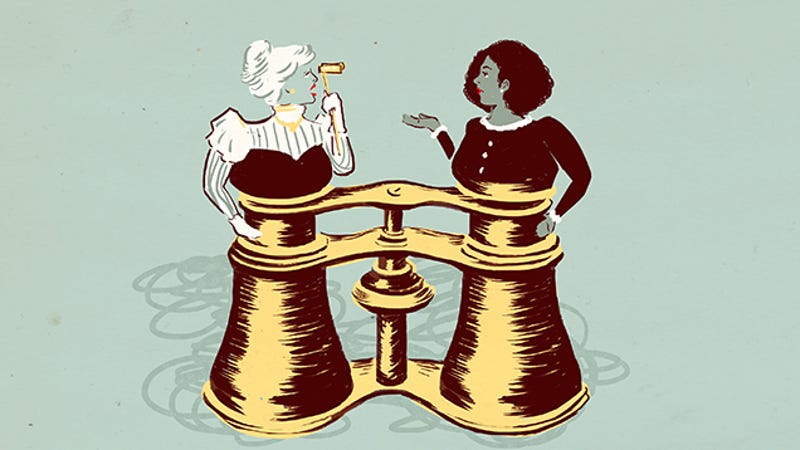 The man at the opera tells me I'm disgusting, but in a lot of ways, he's lucky. There is no moisture in the air. I slept the night before in braids. It's a matinee, so I'm holding a very strong day vibe: more Tracee Ellis-Ross in Black-ish than Diana Ross's 1983 Central Park performance. My hair is being tame for my…
According to its website, That's Life! is "Britain's leading real-life magazine." Each issue is packed with "the most inspirational, emotional and incredible reads that will leave you stunned and surprised." And Christmastime is no different: 'Tis the season for adultery, betrayal and murder.
It is 1986. We are 13- and 14-year-olds, rank-smelling in unwashed teenager jeans, unsupervised and latch-keyed after school, huddled around the face of the future: The screen of a first-generation Apple Macintosh personal computer. Within the machine's non-dairy creamer-colored casing is a malleable visual playground…
Somewhere in Northern Poland, the woman had a boy and a girl; the fathers are her husband and the man she was having an affair with.
Since yesterday's gross stories were a big hit, we're offering up some more. A few also-rans, if you will. Disgusting stuff ahead!
Jenny Sanford remains something of a cipher: self-revelatory yet controlled, gracious yet steely, emphasizing her traditional values. And today, several among a room full of career women, one of which was me, wanted to know if she's a feminist.