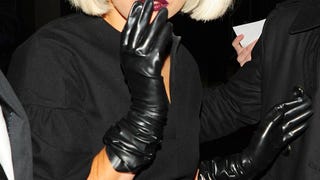 Lady Gaga's concert in Paris was postponed on Sunday due to snow, and it was the second time she was forced to change her Paris show date.
In this week's reading, the role of God will be played by Jeff Bridges, the role of Virgin Mary by Olivia Wilde, and the role of someone pissed they wasted fifteen bucks to see it will be played by you.
"Fashion and film used to feed off each other." So says Eugenia Paulicelli, curator of the exhibit Fashion + Film: The 1960s Revisited (which opens at the CUNY Graduate Center next week) in today's New York Times. So what happened?