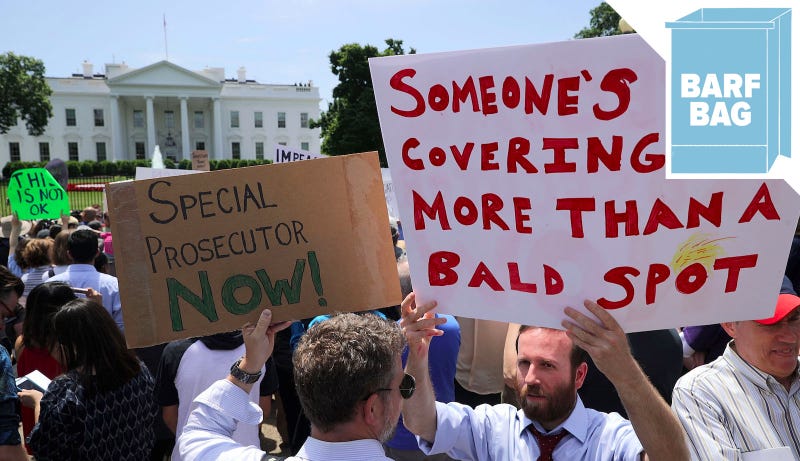 Welcome to Barf Bag, a daily politics roundup to help you sort through the chaotic Trumpian news cycle.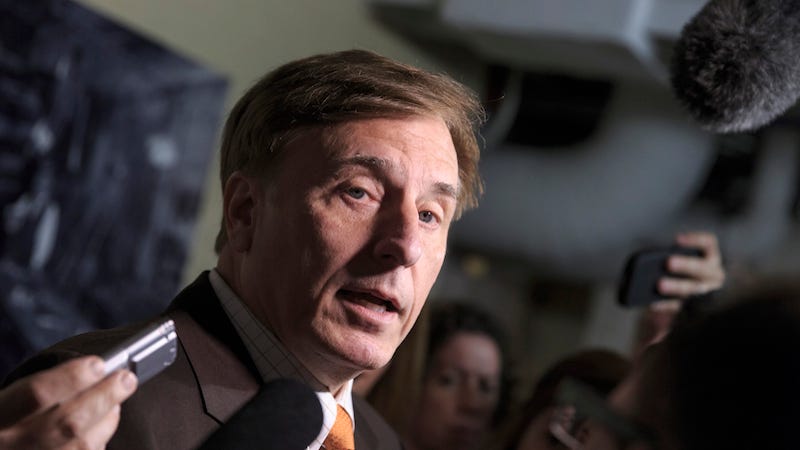 Last week, the Department of Health and Human Services announced that they had appointed Representative John Fleming (R-LA) as a deputy assistant secretary. Fleming, who will report directly to HHS Secretary Tom Price, is a member of the Freedom Caucus and longtime anti-abortion activist. As a Congressman, he…
Last weekend, a United States Attorney from New York, Preet Bharara, was fired after refusing to comply with Jeff Sessions' order (reportedly requested by Donald Trump) that 46 US attorneys resign immediately and, according to sources, unexpectedly. Bharara in particular had reportedly been assured by Trump just a few…
Oh good! Health secretary Tom Price has offered a comforting endorsement of the GOP's plan to replace Obamacare. Take heart, for he believes "firmly" that "nobody will be worse off financially" under the new—bleak—provisions.
After Democrats refused to show up for the vote on Cabinet nominees Steven Mnuchin and Rep. Tom Price—an obstruction tactic waged amid intense pressure from the left, which has strengthened in reaction to Trump's absolutely terrifying first week—Senate Finance Committee Chairman Orrin Hatch (R-Utah) has, as the …
Rep. Tom Price (R-GA) is a Tea Party Republican who voted, last week, to repeal the Affordable Care Act without any shred of a plan to replace it. He is also Trump's nominee to head the Department of Health and Human Services, the agency tasked with implementing the ACA, Medicare, Medicaid and other public health…
Choo-choo! It's another day of living on the Snowpiercer, an inequitable dystopia in which the vindictive king eating steak at the front of the train waves his hand and knights his wealthy, corrupt minions to attempt to govern us while we eat roach cakes. No?... Okay, it's just another full day of Senate confirmation…
Donald Trump has selected Republican congressman Tom Price as the next Secretary of Health and Human Services. Price, the chairman of the House Budget Committee, is known in Washington, D.C. as one of the Affordable Care Act's most vehement critics.