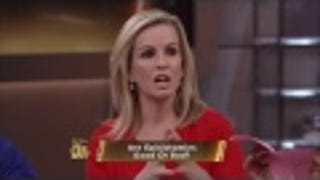 One of the most jarring details about childbirth is the controversial practice of episiotomy, a slight cut made in the vagina to ward off tearing. But you haven't experienced real body horror until you've seen this video demonstration, involving scissors and pink construction paper.
If you've ever watched the show Extreme Makeover or The Doctors, you will recognize this aggressively positive "celebrity dentist." His name is Dr. Bill Dorfman, and in addition to making over people on television, he also has a dental practice in LA where he treats actual famous people. Or, should we say, he USED to…
The Doctors have shared a scary story of a New Zealand woman was given a hickey, had a stroke, and died. But don't worry! Less than one percent of the population have the genetic predisposition that weakens arteries enough to kill you from that amount of sucking. The doctor-experts were baffled that people are still…
What a coincidence! Just one day after we posted an exhaustive and comprehensive post titled How To Make An Emergency Maxi-Pad, gynecologist Lisa Masterson from that show The Doctors demonstrated her "special little trick," for making a pad in an emergency. This does indeed feel familiar to us. We're glad we could…
Dr. Will Kirby (aka "the evil doctor" who won Big Brother 2) visited The Doctors today to talk about — and extract — open comedos... otherwise known as blackheads.
Today on The Doctors, female ejaculation was addressed, and the panel of medical professionals explained that what exactly the fluid is that some women experience during orgasm, and where it comes from.
This morning, The Doctors discussed different methods and hormones that can be utilized to intensify women's orgasms. One is a clit pump, the other is a nasal spray that shoots a hormone into the brain.
Today, the talk show The Doctors encouraged women to carry around condoms, which is great. But are we really so afraid of appearing promiscuous that we should invest in a pricey product to do so?