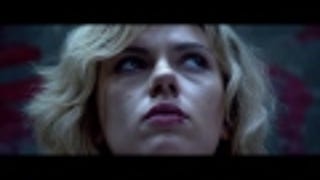 My brain melted on Saturday night and I can blame it all on Scarlett Johansson in the Luc Besson-directed Lucy. But I'm not the only one; the female-led film bested the box office beating out even the baby oil-covered Hercules. Hollywood, let us use this opportunity to once again remind you that ladies like movies!
The Comic Con Women of Marvel panel happened this Sunday, and, by all accounts, it sounds like a completely inspiring and all-around encouraging event. According to Bleeding Cool, the it was "as large a major film event panel, winding down hallways." Perhaps even more notable than the large and enthusiastic…
They may be Earth's mightiest team of superheroes, but the Avengers' most impressive power appears to be their complete lack of foresight that these hella sexist T-shirts maybe, MAYBE, just might get some flak.
It turns out the results are pretty hilarious when you take all of the characters from the The Avengers movie poster and pose them in the same way the lady Avenger was made to stand. This excellent re-imagined poster makes an air-tight case for everyone in Hollywood posing ass-first from now on, just to level the…
In the United States, The Avengers made $200.3 million over the weekend — breaking a record set in 2011 by Harry Potter and the Deathly Hallows Part 2. The flick also made $441 million at foreign box offices — a very good reception — but some in India are upset about the way that country is portrayed.
Joss Whedon has been out and about promoting two movies (Cabin in the Woods and The Avengers), but that doesn't mean he's too busy to send some love Buffy the Vampire Slayer's way. When asked who would win in a fight between the teenage vamp killer and the Avengers' Natasha Romanoff (played in the movie by Scarlett…
According to E! Online, The Avengers will be one of the most wildly expensive films ever made ever!
Though he has struggled with alcoholism in the past, sources claim that Mel Gibson was sober during his recorded rants aimed at his girlfriend, and that he has apparently been sober for quite some time. [TMZ]
Today, Mental Floss presents a list of five of history's famous "Scorned Women." They are defined rather loosely as: the white hooker who got African-American boxer Jack Johnson sent to jail, British tribal queen Boudicca, Lady Mao, Roman Queen Herodias, and this shape-shifter from Pueblo legend. Besides being kind of…