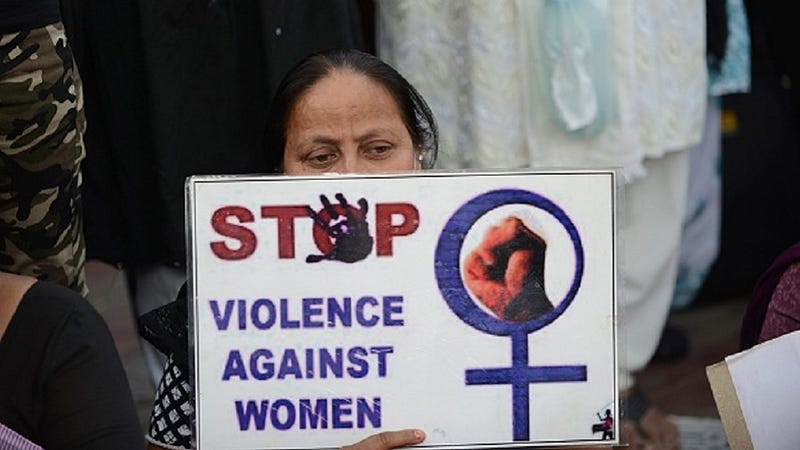 On July 30, 23-year old Meenakshi Kumari and her 15-year-old sister were sentenced to be gang-raped by a group of village elders in the Baghpat district. The sisters weren't convicted of any crimes, rather their sentence was punishment for their brother's elopement. Vice reports:
Well, here's some serious bullshit in the form of college kid "shenanigans." Hobojacket, a website where you can donate jackets from rival schools to homeless people, was started by MIT students Jin Pan and Cathie Yun one night as a joke. You see, Pan loves to josh with his friends about one day getting rich and…
Lovejoy High School in Clayton County, Georgia, is the home of the Wildcats. Cheering for the Wildcats are the Lovejoy High School cheerleaders, coached by a woman who recently hosted a team sleepover in her house. According to The Smoking Gun, the coach and the teens played a game called "Judge and Jury." The coach…
Being a zookeeper is a job not without risks, but you have to imagine that the zookeeper at the Kolmården zoo in Sweden who walked into the wolf enclosure on Sunday morning did not expect that she'd end up dead. She apparently entered the enclosure around 11am, and witnesses say the wolves quickly surrounded her and…
Imagine the scene: It's Prom night at Manitou Springs High School, Manitou Springs, Colorado. The event's theme is "Lost in Pandora" which, um, is Avatar-inspired? Maybe? So perhaps City Hall —where the Prom is held — is decorated to look like an enchanted, otherworldly forest, with vines and trees and flowers.…
Just in time for back-to-school, JCPenney is selling a girls' shirt emblazoned with the slogan, "I'm too pretty to do HOMEWORK, so my brother has to do it for me." Isn't that a nice, positive message to send to girls aged 7-16? (And on sale, no less — destroying your daughter's self-esteem previously set you back…
American Vogue's fawning, and roundly criticized, profile of Asma al-Assad, the First Lady of Syria, got me thinking about the almost-funny and totally abject stupidity of so much of that luxury rag's "coverage" of "serious" world events. From puff-pieces about dictatorships to homeless chic, models posed as…
Horrible, breaking news: Congresswoman Gabrielle Giffords (D-AZ) was shot at close range outside a Safeway grocery store in Tucson while hosting a public event. Update: She's in "very critical" condition.
Police are currently searching for two boys, aged 7 and 10, who sprayed 5-year-old Scarlett Hellewell, who is currently battling cancer, with aerosol deodorant and attempted to set her on fire. The match, luckily, did not light. [DailyMail]