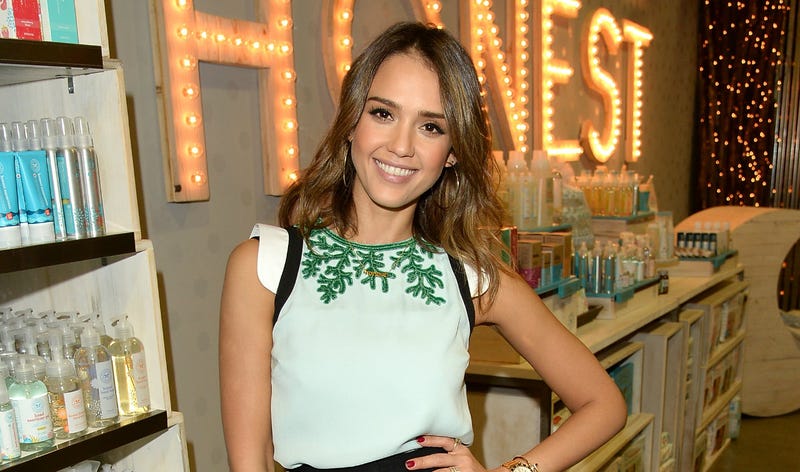 After a wave of complaints from angry and roughly lobster-colored consumers, Jessica Alba's Honest Company is defending itself from accusations that its sunscreen doesn't work. In a statement to Us Weekly, Honest said their sunscreen works and doesn't not work.
The Environmental Working Group has released its annual guide to sunscreens, and what they've discovered will encourage you to partake in the important summer ritual of staying inside. Their research, as reported by TIME, claims 80% of sunscreens offer "inferior sun protection or contain worrisome ingredients like…
Ah, Europe. Not only does it get the fancy old castles, the Eurovision competition and Louis Garrel, but now it has the world's best sunscreen, too. Just how good is this white gold? So good that Americans are eschewing U.S. brands like Coppertone (that chubby naked baby couldn't rule forever) and instead having…
You know those Shellac and GelColor manicures that everyone is getting? The ones that don't chip for weeks and look all shiny? Yeah, well, they might give you cancer. Of course, the air you're breathing is probably also giving you cancer. So should you freak out about this or continue your gel manicure habit? Depends.
Much unlike many a magazine editor who recommends you buy all sorts of crap that they most likely got for free, your Jezebel staff doesn't get jack shit (other than books, unsolicited). And that's how it should be. But on our own time, in our personal lives, we still buy stuff. So this is Worth It, our daily…
Fresh on the heels of a possible skin implant that would allow us to get bronzed without actually going in the sun, scientists from King's College London are working on a pill that would replace sunscreen, and they say it could be available within five years. Coral produces natural sunscreen that prevents sun damage…