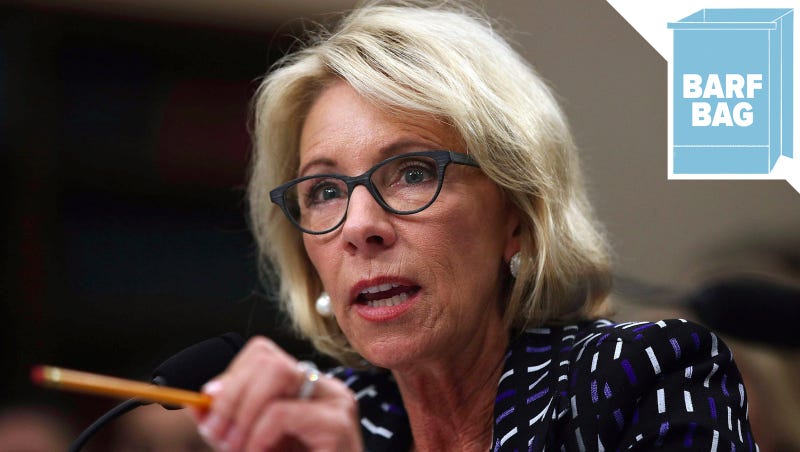 Welcome to Barf Bag, a daily politics roundup to help you sort through the chaotic Trumpian news cycle.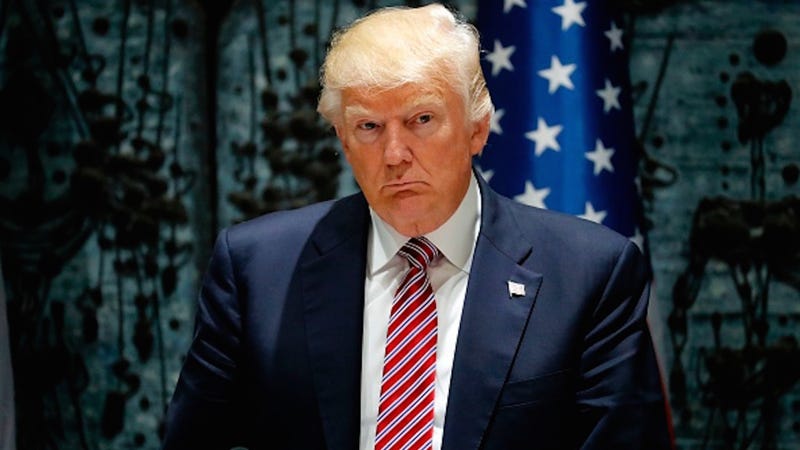 On Tuesday, Donald Trump's $4.1 trillion budget proposal will be officially introduced, but we already know some of its more grisly details. Our orb-fondling, foot-swallowing POTUS imagines a vastly restructured government without the Affordable Care Act, reshaped by tremendous lacerations to Medicaid, food stamp, and…
After promising several fans on Twitter last week that she'd cover their student loans, college tuition fees, and school supply costs, the beneficent Nicki Minaj posted on Instagram on Friday that she'd made eight of those payments that day and intended to go on another shopping spree to free fans from student debt…
An astonishing story is coming out of Houston, where a man was just arrested at his home by federal marshals over $1,500 in outstanding student debt. Is Raylan Givens coming for you next?

Thanks to heavily lobbied-for changes to laws governing debt collection, student loans don't vanish after the loan holders declare bankruptcy. Nor do they vanish when the loan holder dies. Some loan companies have policies in place that erase student debt accrued by a deceased person; others do not. And the ones that…
Congress managed to get its act together enough today to pass a bill that will prevent interest rates on new student loans from doubling on Sunday. The fact that you're happy about this announcement, that Congress managed to successfully do a thing, is a testament to how few things Congress usually does. Hooray! Bare…
John Boehner went on State of the Union today and proved in his interview with Candy Crowley that he's fast becoming Public Frenemy Number One. He both insulted President Obama and tried to claim he's just giving his pal some constructive criticism. The most subtle jab he delivered came during a discussion of Mitt…
Earlier today, President Obama threatened to veto a law that would have kept student loan interest rates low because Congressional Republicans had funded it with money earmarked for a mostly woman-focused preventative health care program. When faced with accusations that this was yet another way that conservatives…
I must admit that after Mitt Romney's victory lap speech on Tuesday night, I was impressed with the guy. Even though it was mostly substanceless political niceties balanced with a hearty dose of empty thought calories, Romney didn't appear robotic and distant. He even managed to muster some passion. But gaffe-free…
Economic times are tough right now, I think we can all recognize this. But something that really gets by britches in a knot is how infrequently the political talking heads discuss the exponential increase in student loan debt among young Americans. This chart is proof as good as any to those who don't "believe" that…
Michele Bachmann is having a helluva fall. Since winning the Iowa Straw Poll, the Presidential hopeful's poll numbers have dwindled to the single digits. People are starting to notice how often she makes shit up. And she was so ignored during the most recent debate that she had to dress like a Navy admiral and yell,…