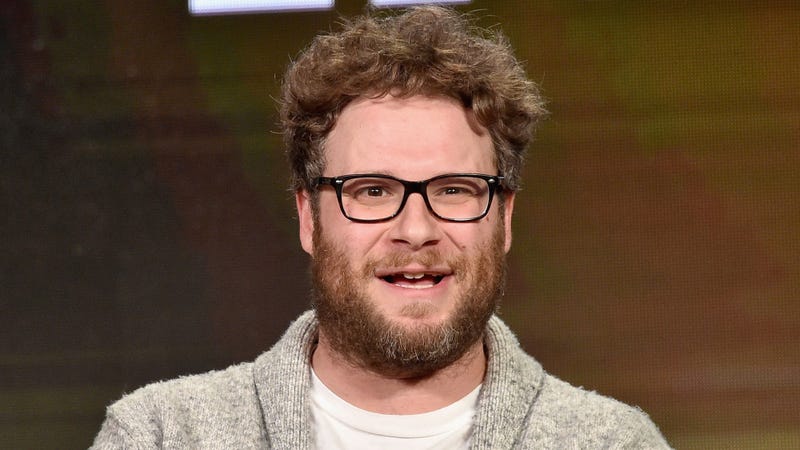 In today's Tweet Beat, don't tell Seth Rogan he's hot, Zac Efron apologies for the dumbest tweet in recent memory and Bette Midler is going to Broadway.
For weeks, I've been looking forward to the season premiere of Broad City—mostly because I was hoping to writing a detailed think-piece about how Abbi's love of Bed Bath & Beyond is the least cynical and most hopeful romance of our time—and last night, it finally arrived. Bringing with it a male rape scene.
It's no secret that stoner guys have less active sperm, but scientists have recently figured out why their swimmers can't quite make it: they get prematurely "burned out" by the change in their internal pH. Bummer, man. [UPI]
Tracy Morgan's apartment caught fire this morning when a light bulb attached to one of Tracy's fish tanks burst. Tracy, his neighbor Sherri Shepherd, and all of the fish, were uninjured.
Britney Spears's comeback includes a stop at NBC's Rockefeller Center Christmas Tree Lighting Ceremony on December 3. Will she perform? Will she push the button and light the tree? Will she ice skate? So many questions. [MSNBC]
Wait a minute: In this report, Britney says her new life sucks! "There's no excitement,…
Fans of Kevin Smith will be happy to hear that the king of potty-mouthed indie schlubs is back with a new film and it isn't terrible. The film, , follows a simple plot: Two friends, Zack (Seth Rogan) and Miri (Elizabeth Banks), make a porn film to pay some bills but discover they love each other along the way. It's…