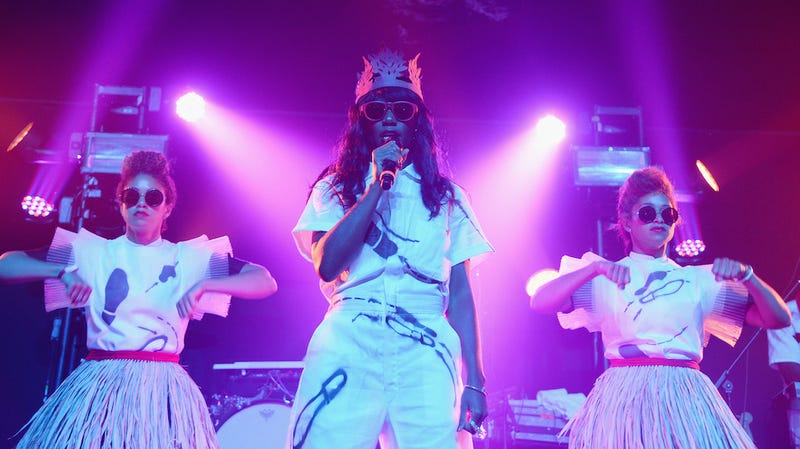 Santigold has not dropped a track since 2012's Master of My Make-Believe; in the interim, she's been touring incessantly and also having a very cute baby. As she works on her third album, she dropped a new jam to tide us over: the very lovely "Radio," for the Paper Towns soundtrack.
Whether or not you love the show Girls, you have to admit that all of the women featured in the music video for "Girls," the song that Philadelphia-born, Brooklyn-based musician Santigold wrote for the series' first soundtrack, are all freaking stunning. Not only is there a broad representation of ages, race and…
Guess we're not the only ones who've marked our calendars for the GO International Designer Collective Launch. Because the stars, apparently, went wild.
Lake Bell takes what magazines might term a "quirky eclectic" approach. Michelle Trachtenberg demonstrates a level of coordination my grandmother would approve.
For the May Vogue Mexico cover, Gisele Bündchen pulled virtually the same pose that was captured on the April cover of American Vogue. [DesignScene]
Miley Cyrus wears a silver corset that costs $25,000 in her latest music video. [Us]