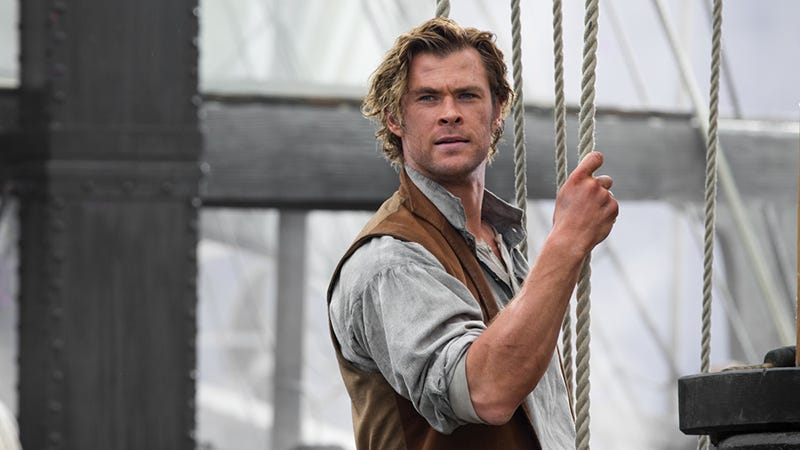 After seeing the trailer for In the Heart of the Sea several times over the past few weeks, I thought I knew what it was about: Chris Hemsworth, a whaler, goes whaling with his whaler friends, gets attacked by an enormous sperm whale who refuses to be whaled, hops in a tiny boat with the other surviving whalers, and…
The celebrity feud rumor mill has apparently churned out a certifiable lump of crap — Beyoncé totally did not snub Kim Kardashian because Kim Kardashian never impertinently approached Ron Howard to demand that he cast her in one of his movies. Or maybe, this latest news of conviviality is the crap rumor and Beyoncé…
"I want a guy who takes charge, but lets me have my say once in a while," Taylor Swift says. Only once in a while, though! Could this explain why she's been dating older men?
After the Oscars, Madonna hosted a party at her manager Guy Oseary's house with Demi Moore. A source says, "Madonna danced non-stop for four hours. She and Gabourey Sidibe were dancing together at one point. They had a great time."
Leggings! Drama! Lindsay Lohan and her BFF, a shaggy-haired dude named Patrick "Pootie" Aufdenkamp, had a falling out while on vacay in St. Barts.
More Manolos and man-drama: The Sex And The City sequel is on. Sarah Jessica Parker, Kim Cattrall, Cynthia Nixon and Kristin Davis are all on board… and getting more cash. [Us]
Jennifer Lopez attended the Latino Inaugural Gala on Sunday and said of Barack Obama: "He is the biggest star here, even though it's chock-full of celebrities." Well, yeah. [People]
'Tis the season for Oscar-bait and there is no better way to start it off than with Ron Howard's Frost/Nixon. The film is based on the play of the same name by Peter Morgan and stars Frank Langella and Michael Sheen in roles they originated for Morgan's play, which revolves around the five-part 1977 interview between…