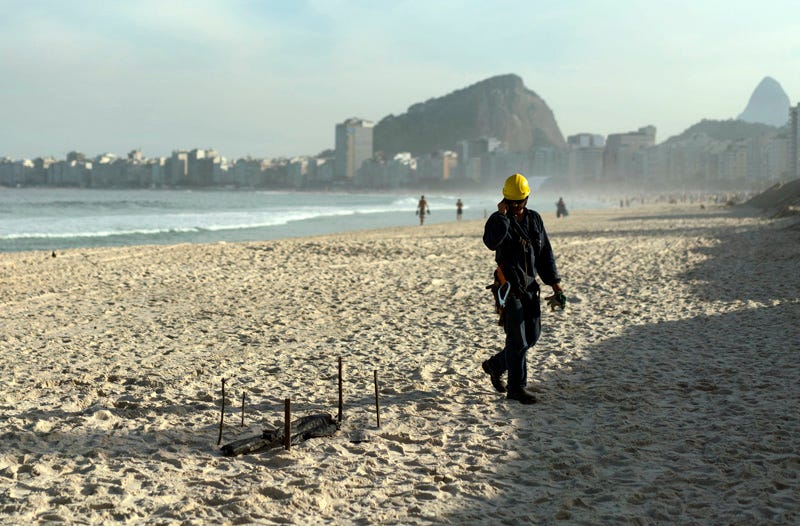 On Wednesday, parts of a mutilated body were discovered by a street vendor on Rio de Janeiro's Copacabana Beach, "just meters" from the site of a volleyball arena being built for this summer's Olympic Games, Reuters reports.

Lady Gaga apparently had so much fun in Rio that she got a tattoo to commemorate her good times. Then, according to her Twitter account, she and her friends inexplicably burned the entire city to the ground. "Tonight, the love we made set Rio in Flames," tweet taunted Gaga. "I'll never forget that show Brazil. You Are…
As part of its Fashion Week Internationale series, Vice has made a documentary that explores the various tensions that currently surround race, gender and body type in Rio de Janeiro's burgeoning fashion industry. As the city sits poised like an extremely fashionable ocelot to become the fifth of the preeminent…
Seems like as good a time as any to direct your attention to this '80s-era clip of a young Arnold Schwarzenegger enjoying what Brazil has to offer during Carnival. Sample quote: "After watching the mulattos shake it, I can absolutely understand why Brazil is totally devoted to my favorite body part: The ass."
[Rio de Janeiro, May 15. Image via Getty]