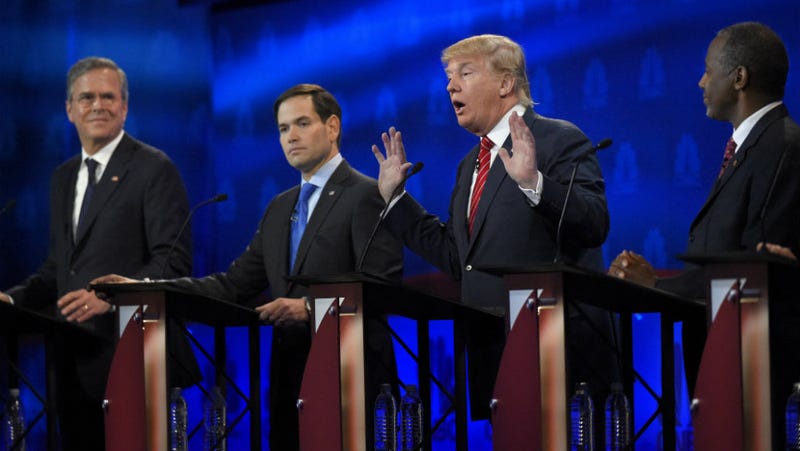 In the wake of a CNBC debate where the moderators very rudely asked questions of the GOP presidential candidates, those candidates are yelling at the Republican National Committee en masse, demanding more control over the next debate and fewer "gotcha" questions. Also, presumably more questions about just how each…
Ann Romney is scheduled to speak at the Republican National Convention this Monday night, but if you were interested in watching her go on and on about how her husband is a crazy, fun-loving guy who impersonates police officers and is as passionate about cutting gay kids' hair as he is about cutting the deficit,…
When in doubt about the best way to fearmonger, seek an adorable little girl. That, at least, is the message from two Republican ads, released on the same day, featuring the same young actress.
A more recent example was Hillary Clinton's notorious 3am ad, which was made from older footage purchased through a…
We knew we could depend on you folks to make up for where the Republican National Committee left off. Here, a few of our favorites from the comments.
A few hours before announcing her plan to run for House Minority Leader, Speaker Nancy Pelosi had a chat with Washington Post columnist E.J. Dionne Jr. Her take on the Republicans' relentless attacks against her? "Because I'm effective."
The Republican National Committee, having just been forced to disclose that it has spent $150,000 to outfit Sarah Palin in a variety of business suits,
is now allowing the McCain campaign to disclose
that "it was always the intent that the clothing go to a charitable purpose after the campaign." The 's Marc Ambinder…