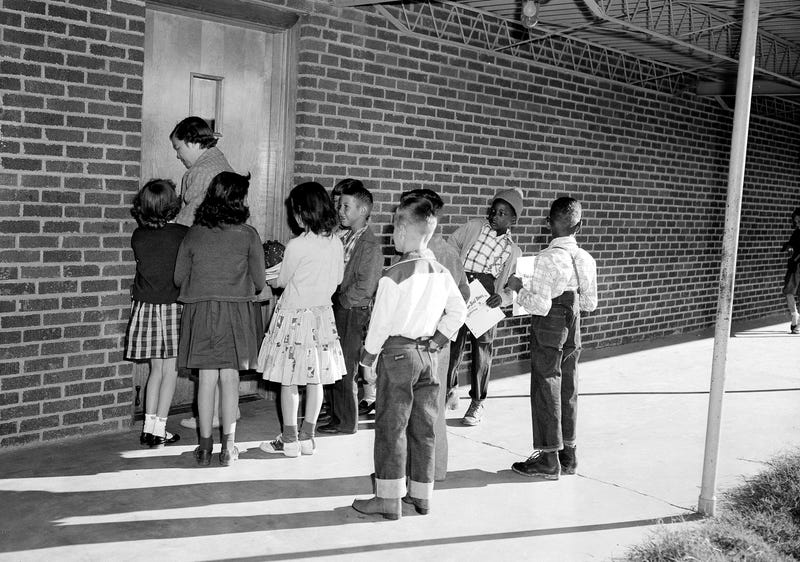 Nikole Hannah-Jones, a writer who is defining the landscape of education journalism, has written a landmark story at the New York Times magazine on school segregation in New York City.
In 2010, the Texas Board of Education approved a revised social studies curriculum that, wrote The New York Times that year, would "put a conservative stamp on history" once going into effect in 2015. In advance of their debut in Texas classrooms last week, it was widely reported that the new textbooks, published by…
School vouchers, in theory, give low-income students the opportunity to attend the same parochial and private schools their wealthier counterparts can afford. In practice, they siphon money away from already-struggling public schools and into organizations that routinely expel kids for being gay. And no one is doing…
It's an honest mistake, assuming that the Constitution only protects your own personal megachurch faith. But one Louisiana Republican is learning the hard way that religious school vouchers can be used to fund education at all sorts of religious schools, even Muslim ones. And while she's totally in favor of taxpayer…
A charter school in America's insufferable kid and parent-related news mecca of Brooklyn has outlawed hugging in the halls between classes because school officials find the practice "distracting" for the children. Smiling, eye contact, quotes from Will Ferrell movies, and dumb made up handshakes are still allowed. But…
"Nice shoes. You wore them the last time," former Hearst Magazines chair and newly-minted New York City Schools chancellor Cathie Black told a second-time job interviewee.
[Chicago, June 24. Image via Getty]