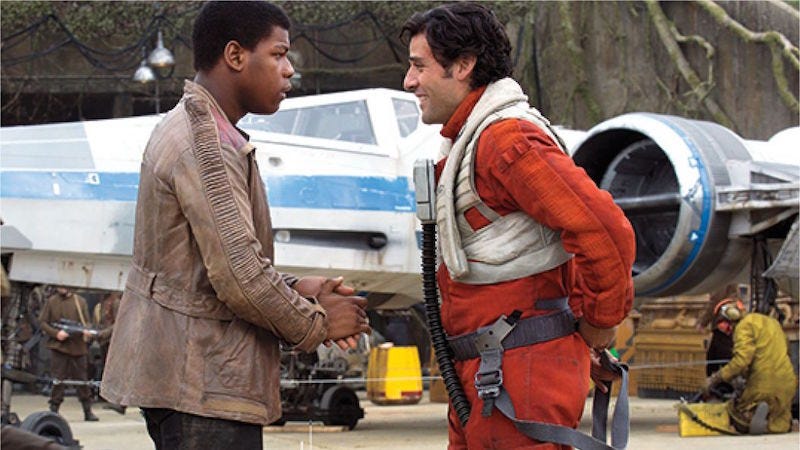 Although some might argue that the bromance between Poe and Finn in The Force Awakens has some subtle queer undertones in its own right, GLAAD is calling for the franchise to introduce an openly non-heterosexual character.
Here's proof that Oscar Isaac is sex-bangable in any situation.

A Philadelphia judge has denied a request from Josh Duggar and his attorneys that demands Danica Dillon, the woman who is suing Duggar for physical and emotional abuse, produce evidence that demonstrates she was physically harmed during sexual intercourse with Duggar by a certain date.
"Baby, It's Cold Outside" is likely the worst Christmas song in the endless pit of holiday music. But in the hands of Star Wars: The Force Awakens stars Daisy Ridley and Oscar Isaac, it's downright charming. Between Ridley's perfect lipstick and Isaac's old-school sway, it makes me long for a full-length musical…
Here's a trailer for an upcoming cool-looking thriller about rich crazy guy who built a sexy robot who may be lying. It looks okay! The most important takeaway from it, however, is not the film, but the fact that the film's star Oscar Isaac's beard is back. And after the winter we've had, thank God.