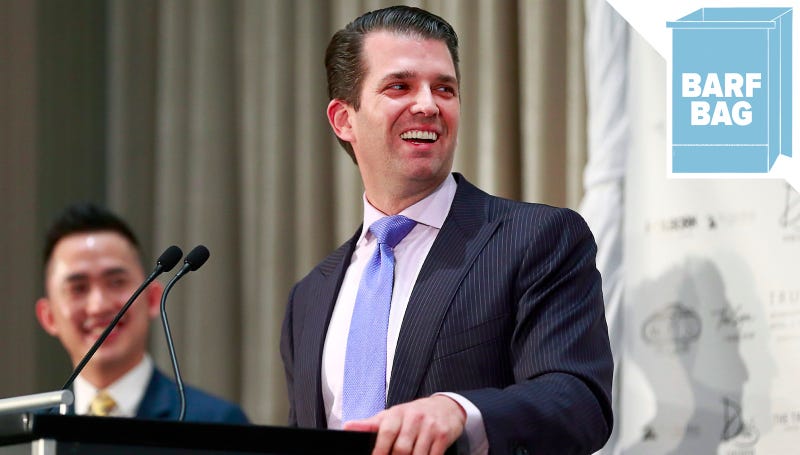 Welcome to Barf Bag, a daily politics roundup to help you sort through the chaotic Trumpian news cycle.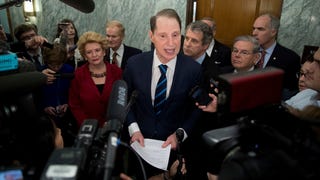 After Democrats refused to show up for the vote on Cabinet nominees Steven Mnuchin and Rep. Tom Price—an obstruction tactic waged amid intense pressure from the left, which has strengthened in reaction to Trump's absolutely terrifying first week—Senate Finance Committee Chairman Orrin Hatch (R-Utah) has, as the …
The Merriam-Webster English Dictionary defines "opening your article with a quote from a dictionary" as "the most bush-league garbage move of all time"—but that's because it's mainly used by pimply baby boys in red states who want you to know how personally wounded they are by the existence of Black History Month. In …
Utah Tea Party activist and prominent fund raiser Greg Peterson owns a beautiful 5 bedroom, 5 bathroom 3,000 square foot cabin in the ruggedly gorgeous area outside of Salt Lake City. Over the years, with the help of his fancy cabin, Peterson has proven himself an adept host — entertaining and gladhanding with the…
Some good news, for a change: earlier today, the US Senate voted to table the Blunt Amendment, a terribly stupid provision tacked onto an unrelated transportation bill which would've allowed any employer or insurance company to decline to cover any medical care for any moral reason. Twenty million women could've been…
"Sen. Orrin Hatch (R-Utah) sought Wednesday to tighten language in the bill prohibiting federal funds from being used on abortions, but the amendment failed 10-13." What else is flying under the radar in this bill?
Since Thanksgiving is all about gratitude — and Spencer Ackerman and I are not exactly grateful types — it's important to get all the bitching we can out of our system before summoning our most beauteous smiles and eating turkey with our families. This morning, we whine about John Forte's stupid lawyer, major hook-ups…