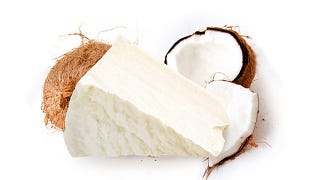 Much unlike many a magazine editor who recommends you buy all sorts of crap that they most likely got for free, your Jezebel staff doesn't get jack shit (other than books, unsolicited). And that's how it should be. But on our own time, in our personal lives, we still buy stuff. So this is Worth It, our daily…
A new movement of "Eco-Kosher" Jews feels that eating sustainably, organically and locally fulfills a religious responsibility to protect the environment. Accordingly, a number of synagogues around the country have started community-supported agriculture projects. [LAT]
The President's first meal as Commander in Chief is a big deal. Today's Times tells us what he ate — and will continue to eat, if some people have their way.
As we know, yuppies enjoy spending money. And when it's
environmentally responsible products that might be better for their children's health?!
Giddy-up. Accordingly, high-end baby skin and hair care is booming. As any Whole Foods employee can tell you, lines like California Baby, Nature's Baby Organics, and Noodle…