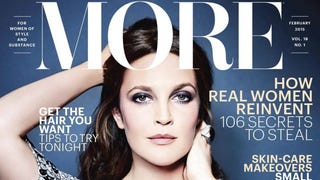 More, a magazine for "women of style and substance," has known for years that its readers have way more money than anyone's given them credit for; the publication's readership reportedly has the highest household income of any woman's magazine. Now, it seems like More is finally acknowledging its true demographic.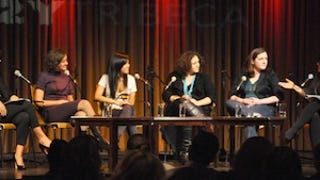 Yesterday night, some of the debates often waged on the Internet — about what it means to be a feminist, about generational strife — got a real-life (meatspace?) airing. Despite good intentions, in instance, advantage Internet.
In today's Times, Stephanie Clifford notes that the average More reader makes about $93,000 — $30,000 more than the average for Vogue, Allure or Bazaar. Yet More has hardly any luxury ads. Because More's for women over 40.
"We were like, 'Excuse me, we tell you what to wear,' said [the editor] of More, who said [Obama] refused to wear anything other than her own clothes." How'd that work out? [NY Times]
Stella McCartney calls dibs on bride-to-be Scarlett Johansson: "I'm definitely doing her wedding dress. She doesn't know it yet." Awkward. [People]

Says Marc Jacobs on the bride-to-be, "I'm really happy for her. She's a great girl. I just think Scarlett is great and I hope she is very, very happy. She's super funny. I…