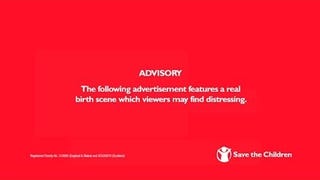 I can't remember the last time I saw a commercial as impactful as this British PSA for Save the Children. Created to raise money for midwife training programs in underserved communities around the world, the ad spells out the stark reality of this need with unflinching clarity. A Liberian woman lies in a hospital bed…
Would you like Erykah Badu to be present at your birth? It could happen — she's already a doula, and now has said she wants to be a midwife.
A South Carolina-based midwife has launched her own campaign against the "normalization against the baby mama," aimed at the black community.
Professor and midwife Dr. Denis Walsh says moms-to-be get too many epidurals these days, depriving them of the important character-building effects of agony.
Is smoking weed a guy thing? Charlize Theron and her homemade apple bong beg to differ! While we can think of plenty of female stoners we know personally, we're not too big on the ganj ourselves. The munchies are a brutal affront to bikini season. [The Stranger]

Breast density and high levels of circulating sex…
Is your significant other in possession of a unremitting erection? Does he want to have sex when you're trying to shake off jet lag? Well, things aren't looking up on that last point. [DailyMirror]

Would people stop having babies already? It's tiring everyone out. [Guardian]

Your birth control pills are turning male…
Everyone loves YouTube's "A Fat Rant". [NYTimes]
Three formerly-overweight British women describe the traumas that finally got them to diet. [DailyMirror]
Speaking of Brits: Two-thirds of British women fantasize about having group sex but only one-third like to get spanked? Something's rotten in the state of Denmark. […